Dwayne Johnson Aka The Rock Finally Breaks His Silence On Why He Retired From WWE - Video
Amidst these crucial times of Coronavirus, The Rock aka Dwayne Johnson finally broke his silence on why and when he retired from WWE and also revealed the reason behind his comeback and retirement again. Check it out!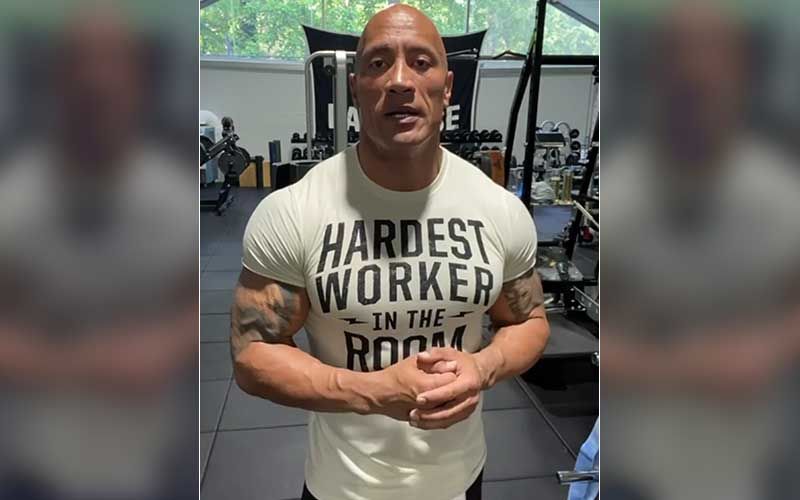 All these years, fans have been anxiously waiting to know the reason behind WWE champion The Rock aka Dwayne Johnson's retirement from wrestling. Like we all remember, The Rock had a fabulous career in WWE until he went on to be a world-famous Hollywood star, thanks to his stellar performances in films. Now, amidst these crucial times, The Rock finally broke his silence on why and when he retired from WWE in 2004 and also revealed the reason for his comeback in 2013 and retirement again.
Taking to Instagram, The Rock revealed he retired from the WWE at the age of 32 in 2004 and took the biggest risk of his life as he was on top as pro wrestling's #1 draw. Moving on, the WWE champion revealed that after 7 glorious years in the wrestling industry, he took the major step of his retirement as he wanted to make a career in Hollywood for the long term, that brought substantial global influence and value and his contract had expired. The Rock shared he kept his handshake bond back then with WWE and finished out his contractual obligations and quietly retired.
Then, the WWE champion went on to reveal why he almost returned after 10 years to the arena in 2012. He mentioned he returned to the WWE to give back what the wrestling world has given him over the years and to bring value and impact to the bottom line. Johnson then spoke about how he went on to break records and set all-time box office and PPV records. Talking about his last match with John Cena at WrestleMania in New York at a sold-out Met Life Stadium, The Rock shared his experience and mentioned he was satisfied as he went out the right and respectful way, during his retirement in 2013. Watch The Rock talk about it!
Image source: Instagram/Dwayne Johnson