Dwayne Johnson 'The Rock' Raises A Toast To His Mom As They Whip Up Their Favourite Boozy Cocktail On Mother's Day
On Mother's Day, Dwayne 'The Rock' Johnson shared an exclusive cocktail recipe called Teremana Mamarita while raising a toast to his mother as well as for all the mothers out there. Guess, this can be the perfect drink for all your parties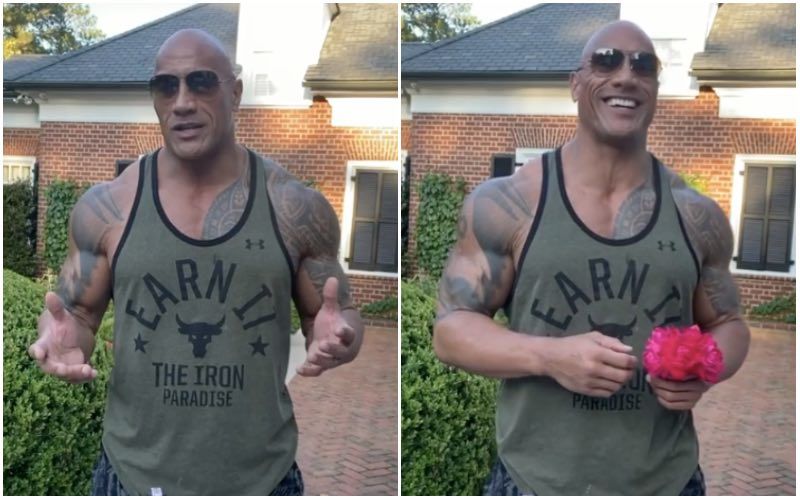 On Mother's Day, Dwayne 'The Rock' Johnson shared an exclusive cocktail recipe called Teremana Mamarita as he wants to raise a toast for his mother as well as for all the moms out there. For the occasion, the Jumanji: The Next Level actor took to his Instagram account and shared an IGTV video where he is seen sharing the special recipe while also preparing the same in one take.
Just so you know, you can make one for your own mom, or just for yourself, too. His easy-peasy cocktail has only four ingredients and is totally customizable. While sharing the video, he wrote that it is a toast for his mother and all the moms. "A special @teremana toast to my mom @atajohnson and all our moms."
He made this video on his mother's request and kept rolling in one take, "My mom asked if she can join me in raising a "Teremana Mamarita" toast — I said "Absolutely mom, but we're just doing one take, if we mess up or someone cries — we keep on keepin' on and don't stop the camera" and she agreed. She walked out with her toast written on paper AND brought out the ukulele because she wanted to dedicate a Mother's Day song to her mama in heaven."
His note further read, "I said, let's do it all mom and here's the result. Heartfelt words, hearty laughs and a few good tears. I love you mom. Im proud and grateful to be your son. And Happy Mother's Day to all the mamas around the world who have been so extraordinary not only in general, but during these extremely difficult & challenging times as well. This one's for you #ManuiaLeAsoTina" Also Read: Happy Birthday Dwayne Johnson: The Rock Reveals Plans For His Special Day Under Quarantine And You Can Join In Too
Image source: Instagram/ therock