Happy Birthday Dwayne Johnson: The Rock Reveals Plans For His Special Day Under Quarantine And You Can Join In Too
Dwayne The Rock Jonhson celebrates his birthday today and as he is quarantined like all of us, he gave a shoutout to all the people who celebrated their special days quietly at home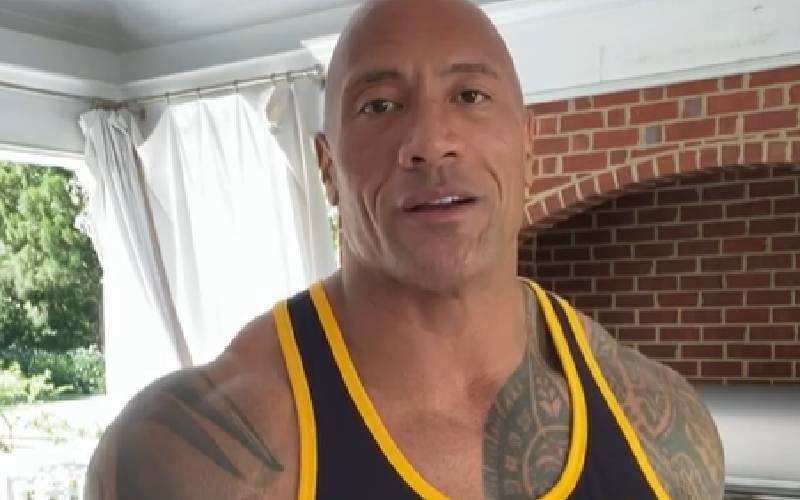 It is March 2, i.e., it's Dwayne The Rock Johnson's birthday today. Sadly, no grand party could be organsied because hey, Coronavirus is here to screw us over. But well, as revealed by The Rock himself, he is not much of a celebratory guy. But he did give a shoutout to all those people who celebrated their birthdays quietly at home during the time of the lockdown. The Rock posted a video on social media to sing 'Happy Birthday to us' for all the people who had their birthdays recently.
In the caption of this video, he wrote, "Meet me tomorrow on IG Live for OUR @teremana birthday toast For our first ever DOS DE MANA celebration and toast. If you or your loved ones had a birthday while on lockdown in the months of March, April or May then comment below and tell me when your birthday was, how you celebrated and how you'll dedicate your Dos De Mana toast tomorrow so we celebrate together and I'll shout you out. And possibly sing a birthday serenade to you in keys that don't exist See ya mañana and we'll celebrate our birthdays together. #DosDeMana."
Well, yeah. He never loses an opportunity to promote his tequila brand and here too, he's doing the same. Meanwhile, as he keeps sipping on some tequila, Dwayne is also enjoying this quarantine time by spending it with his daughter and wife. Often, Dwayne shares videos of his daughter who forces him to sing Moana song for her.
Image SOurce: Instagram/therock