Ed Sheeran Confirms Reunion With 'Super Cool' K-Pop Band BTS For An Upcoming Track
Ed Sheeran revealed his upcoming project with BTS for their new track. In his latest interview with the American radio show Most Request Live, he revealed that he has joined hands with BTS for the second time.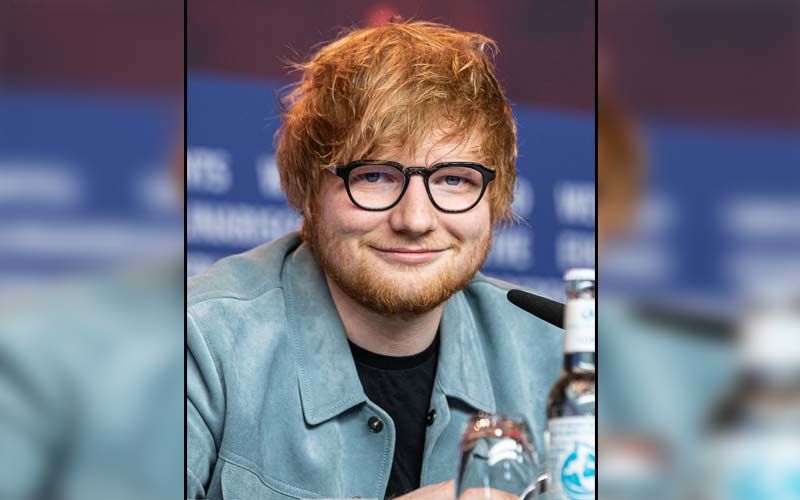 British singer-songwriter, Ed Sheeran has brought many hit beautiful songs to the music industry. He is constantly breaking the records while exploring various genres of music and constantly uplifting his fans with his songs. In his long music career, he has collaborated with many talented musicians.

Now the latest is that Ed Sheeran has confirmed yet another collaboration with the world record-setting K-pop sensation, BTS. The British singer and K-pop superstars have previously collaborated for their popular song "Make It Right" from their 2019 EP 'Map of the Soul: Persona.'

Ed Sheeran recently interviewed with an American radio show to promote his latest single "Bad Habits" during which he talked about his music career, new projects, and many things but his revelation of his new collaboration with BTS has caught the attention of the BTS's fans known as ARMY. Talking about his latest collab with the worldwide icons, he said "I've actually worked with BTS on their last record, and I've just written a song for their new record. And they're like super, super cool guys as well." On June 27, Big Hit Music also revealed to the Korean news tabloid Newsen, that the rumors of Ed Sheeran are participating in BTS's new song is true. However, it is still unknown that Ed Sheeran will be included in their upcoming CD version of "Butter".
BTS has been ruling the music industry their debut. They rose to stardom after their 2015 hit "I Need U" from their third mini-album, "The Most Beautiful Moment in Life, Pt. 1." Since then, the boyband has been ruling the music industry. BTS's unique message of social issues, growing up, mental health struggles, love, and loss, love yourself has caught the attention of many music lovers and many have found comfort and solace in their music. The K-pop sensation has grown immensely in the past years and has been breaking and creating records back and forth. Their latest summer dance-pop single "Butter" is seeing a huge amount of success and is currently the longest song by a Korean artist to stay at No.1 in the Billboard Top 10, for four consecutive weeks.
Image source: twitter/MostRequestLive/Wikipedia