Extraction: Thor Chris Hemsworth Injures Randeep Hooda During Shoot; Here's What Happened Next
Thor aka Chris Hemsworth who will be sharing screen space with Randeep Hooda in his upcoming film, Extraction shared his experience working with the Bollywood star. Other than praising him for his acting skills, he even revealed an interesting incident when he nicked Hooda a couple of times, leaving Chris utterly embarrassed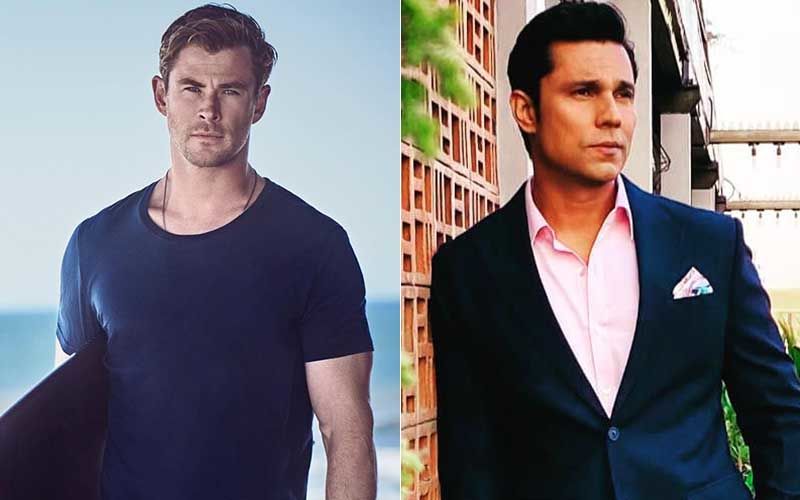 When The God Of Thunder Thor aka Chris Hemsworth came to India for his upcoming film, Extraction, the Indian fans were super pumped to see their one of the most favourite superheroes from the Avengers team. He said that he was 'blown away' by the welcome he received in India while shooting. In fact, when he visited the country, we saw many videos and pictures where he was seen swarmed with fans and their love. However, the Avengers star will now be sharing screen space with Randeep Hooda in his upcoming film, Extraction. While filming he shared his working experience with the Bollywood star. Other than praising him for his acting skills, he even revealed an interesting incident when he nicked Hooda a couple of times, leaving Chris embarrassed.
While talking to PTI during an interaction with select international media on the sets of the Netflix film, he was quoted saying, "We had such a great time in India. People were beyond welcoming. I've never had that kind of response. I was blown away. I thought I was Beatles or something. It was something that I haven't seen a lot in this setting. It has some beautiful set pieces and it gave me a chance to work and interact with wonderful people. We had such a great time in India."
The Australian star then praised his Indian-co-star Hooda for his "stillness" and Rudhraksh Jaiswal for his emotional performance in the film.
"With Randeep, it's wonderful. Our first introduction was… We had three weeks of fighting each other and we both had our fair share of cuts and bruises. And actually a couple of times I nicked him, but it was by accident and I felt very embarrassed," the actor recalled. "He (Randeep) wasn't angry at me," Hemsworth said with a laugh, adding, "He has been great to work with. And then we've had little moments of quiet dialogue."
ALSO READ: Randeep Hooda To Share Screenspace With Avenger Chris Hemsworth AKA Thor- Deets Inside

Image source: Instagram/ chrishemsworth/ randeephooda