Fans React To Rita Ora, Taika Waititi And Tessa Thompson's Cozy Kissing Pictures, Question If They Are In An Open Relationship
Rita Ora, Taika Waititi And Tessa Thompson chilling by the beach, and indulging in heavy PDA gets netizens wondering if they are in an open relationship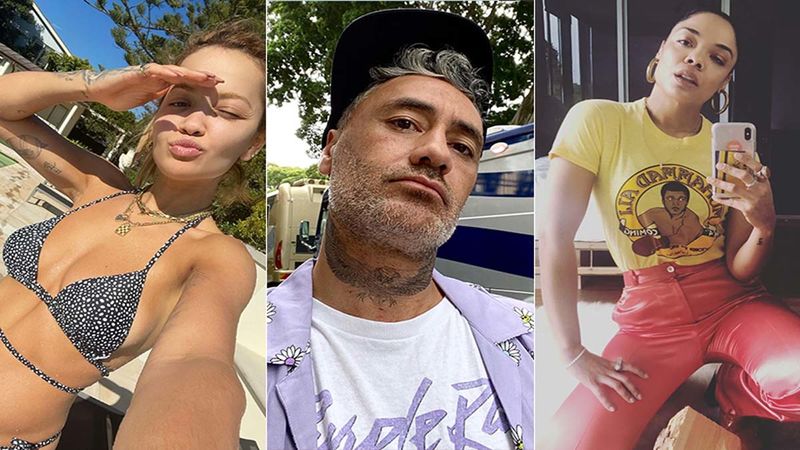 Filmmaker Taika Waititi, singer-actress Rita Ora making their relationship official came in the news, and while the public was witnessing their PDA s and romantic moments, came another lot of pictures. Keeping these lovebirds company was Taika's Thor: Love and Thunder's co-star Tessa Thompson. The three were seen enjoying the sun in Sydney, Australia after a night party. Smiling, embracing one another as soaked in the vacay vibes. While pictures had Taika and Rita kissing, it also had Rita and Tessa too sitting comfortably really close.
Now these pictures got netizens reacting to it, Twitter users said, "Are Rita Ora and Taika Waititi in an open relationship with Tessa Thompson?," " They seem happy...good on them."One more users Tweeted, "Did Tessa and Janelle break up??? Not that Tessa can't be in two open relationships but weren't they also dating or was that just inferred by people I can't recall" While of one the users mentioned, "God I hope not. Just because I think Tessa and Taika could do better than Rita Ora"
As per reports Rita was stationed in Sydney to shoot an upcoming season of singing show, while the director was filming upcoming Marvel superhero movie Thor: Love and Thunder. Take a look at pictures below-
These love birds also graced RuPaul's Drag Race Down Under's premiere held in Sydney together.
Image Source: Instagram/ritaora/taikawaititi/tessamaethompson