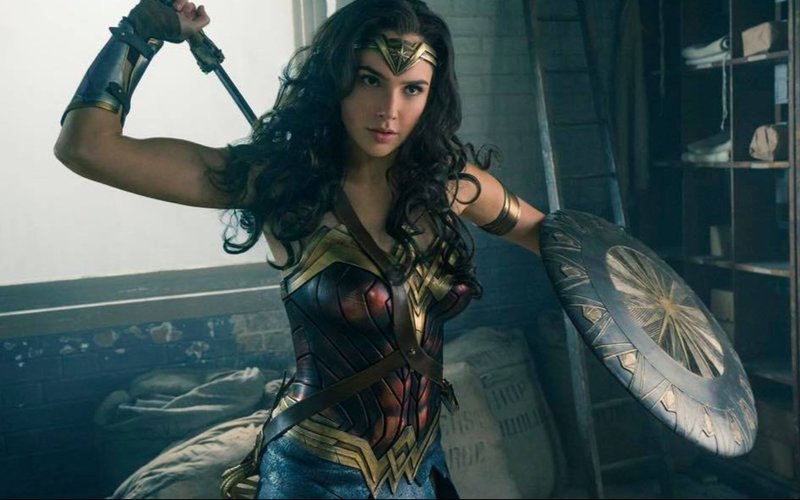 The Wonder Woman trailer debuted at the Comic-Con 2016 and the fans have gone crazy. Gal Gadot returns as Wonder Woman after her debut in Batman V Superman: Dawn of Justice in this Patty Jenkins directed film. Here are five reasons we think the trailer kicked can.
1. Gal Gadot rules as Wonder Woman
Any doubt that Gal Gadot would falter playing Diana is erased with this trailer. Gal has successful got into the skin of the character and given her a whole new look. Basically, Gal owns the character from now on.
2. Wonder Woman is a woman in a new world.
The Wonder Woman storyline is actually a hard-hitting story that talks about female emancipation, something that's been lost to the audience. This film promises to bring that back with some crackling smart comments.
3. The action sequences are fantastic
Wonder Woman might just be the film that DC needs at the moment. A superhero that allies with the good during the time of war? That translates into some great action sequences and the trailer's sequences had us begging for more.
4. No Superman, yet
Wonder Woman is a great character in herself and has seldom got a chance to shine because Superman rules any animated film they've ever been in together.
There is no Superman in this trailer. The red and blue isn't listed in the credits too. So, unless there's a late cameo, this can be the Wonder Woman film that's everyone been waiting for.
5. The Steve Trevor Story
This is a story that's not quite well known outside the great-fan circles. The younger generation should be forgiven for thinking that Wonder Woman and Superman are a couple. Steve Trevor's character is billed as Wonder Woman's love interest. This is something everyone needs to see.
Thumbnail Image Source: facebook/wonderwomanfilm /Warner Bros Pictures