Former First Lady Of America Michelle Obama Comments On Viola Davis Playing Her In The First Lady: I Feel That I'm Not Worthy
Michelle Obama in her recent interview spoke about Viola Davis playing her in The First Lady. She praised Viola and stated whatever she does, does it with passion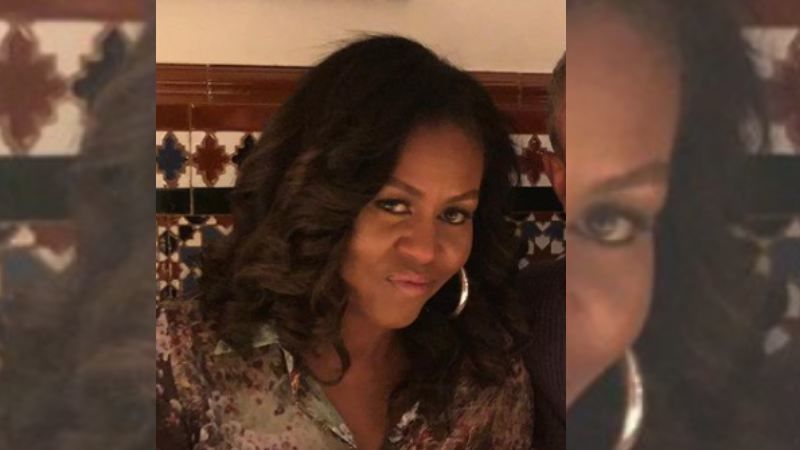 The former First Lady of the US, Michelle Obama is on her toes promoting her Netflix's series Waffles + Mochi. During the promotions, she also spoke about actress Viola Davis playing her in the show The First Lady. To etonline.com, Michelle Obama praised Viola Davis and mentioned that she does not find herself to be worthy enough for someone as talented as Viola Davis to be playing her.

"I feel that I'm not worthy," Michelle Obama was quoted saying when asked about Viola's casting in The First Lady. She further went on to add, "I wish I could be better to live up to the character that Viola has to play, but it's exciting." Praising Viola, Michelle Obama stated that whatever the actress does, does it with passion. "Anything Viola does, she does it with passion and vigor, and I know she will do no less for this role," she said.

In 2019, post her casting, Viola had praised Michelle Obama and her confidence. To ET, she had said, "I wanna honor her. I wanna honor her with this portrayal because that's what drama is. That's what we do as actors, we want to honor the human being. We don't want to give a portrayal that isn't easy for people to swallow."

Recently, Michelle Obama also made it to the headlines as she reacted to Meghan Markle and Prince Harry's interview to Oprah Winfrey where they opened up about their life as Royals. She had called it 'heartbreaking'.
Image Source: Instagram/michelleobama