FRIENDS 25th Anniversary: Brad Pitt Recalls Botching Up His First Line In His Cameo Where Jennifer Aniston Was Termed Half And Half
FRIENDS 25th Anniversary is iconic. All the followers of Ross, Rachel, Chandler, Joey, Phoebe and Monica are relishing all the moments from the sitcom. But the one that's the most iconic of all, has to be the one with Brad Pitt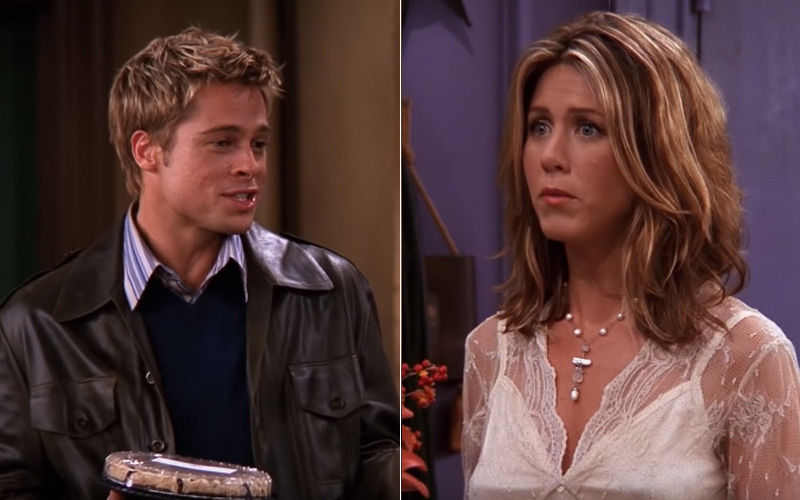 The episode 'One With The Rumour' of FRIENDS was the best of all as it had none other than Brad Pitt making a guest experience. It was special because Brad and Jennifer Aniston were husband and wife then! Brad's character Will hated Rachel and he was one of the founders of 'I hate Rachel Green club' with Ross Geller in High School, and this made everyone laugh hard knowing their real equation. Ross and Will were also the ones to start the rumour of Rachel being a hermaphrodite in the High School. Oh man, these memories! Coming back, in one of his recent interviews, he has recalled how it shooting for the show.
Brad Pitt is currently busy promoting his upcoming film Ad Astra and in an interview with Access Hollywood, he went into flashback and said that he goofed up with his very first line on FRIENDS. "I remember it. It's a great cast, man. I mean, they laugh and really have a great time with each other. But I flubbed my first line," said Brad further mentioning that they had to stop and start again! Lol…
Brad Pitt and Jennifer Aniston tied the knot in 2000 and it was in 2001 that this episode aired. It was during one of the Thanksgiving dinner that Brad's character Will was invited over dinner by Monica. Brad and Jen called it quits in 2005 but we are glad that they did this episode together.
All those missing it, here's a clip of the video.
FRIENDS will always be our favourite, right?
Image Source: YouTube