The second wave of coronavirus has hit India badly. It's been many days people are struggling and fighting to battle the deadly virus. Celebrities have come forward to raise awareness and are even urging fans to donate in whatever way they can. Given the increase in coronavirus cases, many hospitals are running out of beds, medicines and oxygen cylinders. Celebs are doing their bit by providing hospital beds and oxygen cylinders to help covid patients. Apart from Bollywood, many international celebs are urging fans to help India battle the virus.
Friends alum Jennifer Aniston who enjoys a great fan following took to her Insta stories and urged her fans to come out in support. Sharing a photo, Jennifer wrote, "A severe second wave of coronavirus infections has swept over India, setting global records for new infections each day over the past five days." She also mentioned that Americares is raising money to save lives.
In one of her Instagram stories, Jennifer urged fans to spread the word and raise awareness. "You don't have to donate to help - spread the word with whatever platform you have to help build awareness," wrote Jennifer.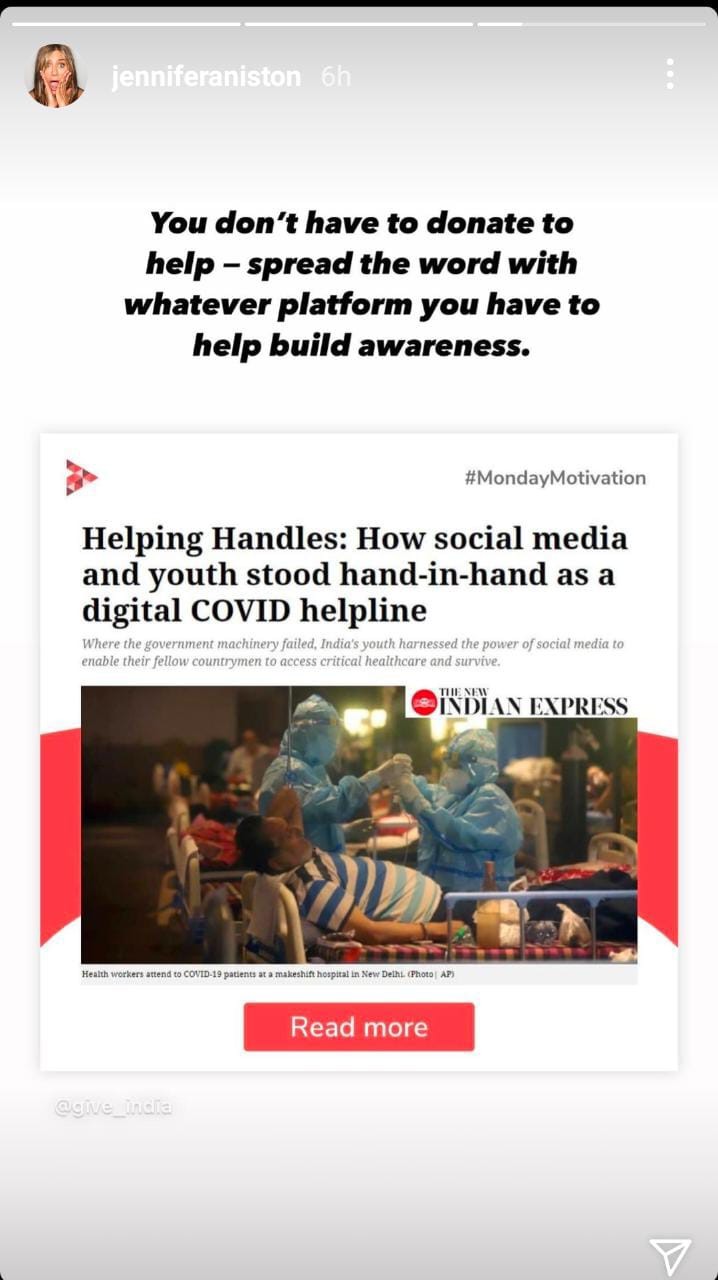 A few days ago, singer Camila Cabello shared a video on her Instagram and urged her fans to help India during this difficult time by donating in whatever way they can. Shawn Mendes also asked fans to make a difference in the situation by raising funds for severely affected COVID-19 India.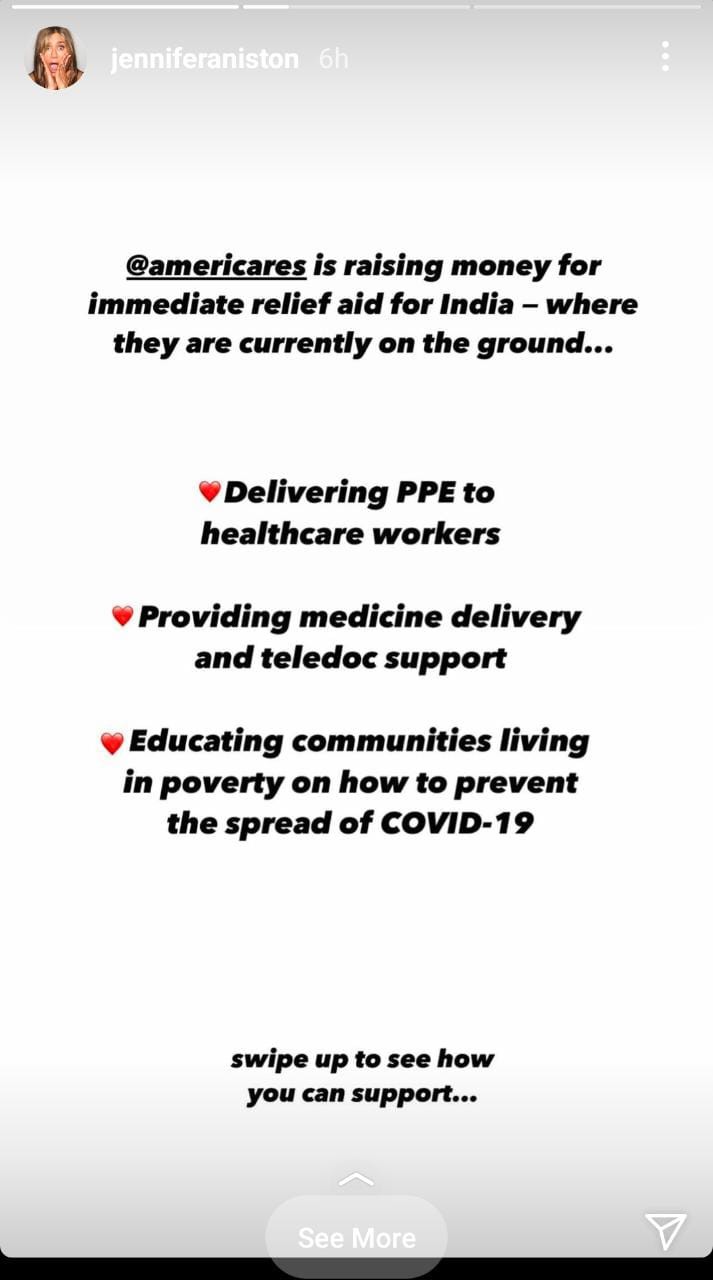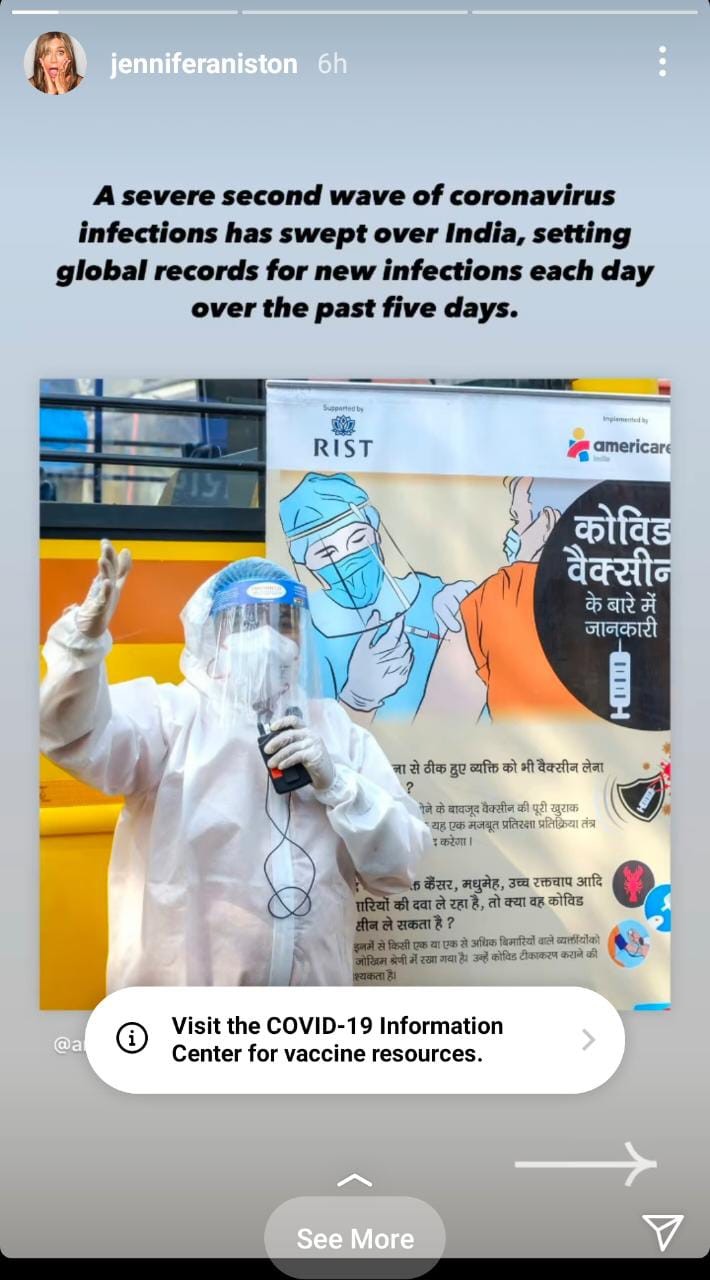 Image Source:Instagram/JenniferAniston