FRIENDS: Jennifer Aniston Affirms She Never 'Banged' David Schwimmer While Filming The Series; States Courteney Cox And Lisa Kudrow Would Know If Ever It Happened
Jennifer Aniston asserts she and her Friends co-star David Schwimmer never got closer, as he was great and lovely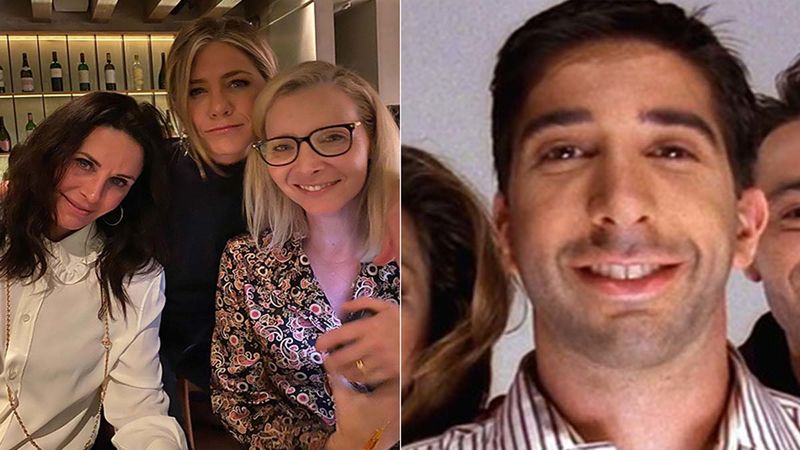 FRIENDS: The Reunion gave out a lot of unknown secrets of the star cast, getting the avid fans of this series, emotional on the premiere of this episode. Jennifer appeared on SiriusXM's The Howard Stern Show along with her co-stars as well as her close friends Courteney Cox and Lisa Kudrow. Jennifer who played Rachael Green on the show made some candid revelations about her relationship with her co-star David Schwimmer who played Ross Geller on the show.
Jennifer was asked by Howard Stern why she did not "bang" David, replying to this she shared David was lovely and great. As reported in People, she said, "He was lovely, David was great." She further explained when the two were in their respective relationship and it did not work for them. She was quoted saying, "(they) were in relationships and it was always never the right time and it wouldn't have worked." For Jennifer "beauty" of any relationship in her life was "feelings" and that was concentrated by the duo in their onscreen character Rachel and Ross, they "just literally channelled everything" as reported by the publication.
According to Jennifer, their onscreen chemistry strike chord with the audience, "resonated the way it did," mentioned the actress.
Image Source: Instagram/
/thedailyschwimmer/jenniferaniston