FRIENDS The Reunion: Special Appearances By BTS, Lady Gaga and Justin Bieber Censored In China
FRIENDS: The Reunion premiered worldwide yesterday. However, China's streaming platforms reportedly censored about 6 minutes from the episode, cutting out guest appearances by BTS, Lady Gaga, Justin Bieber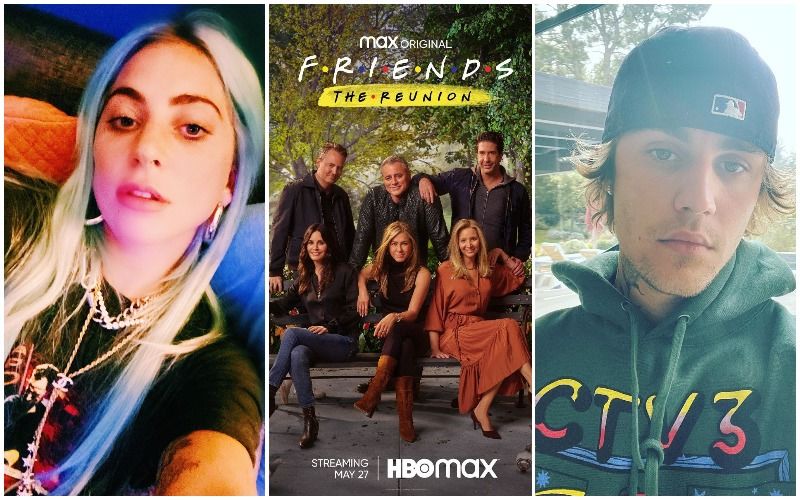 The highly anticipated 'FRIENDS: The Reunion' premiered worldwide yesterday, and fans were left nostalgic and emotional as the cast members Jennifer Aniston, Courteney Cox, Lisa Kudrow, David Schwimmer, Matt LeBlanc and Matthew Perry came together on the set once again, 17 years after the show concluded. FRIENDS has massive popularity all over the world, and while it is hugely popular in China, the country's streaming platforms reportedly censored about 6 minutes from the episode, cutting out guest appearances by BTS, Lady Gaga, Justin Bieber.
The episode that streamed in China was shorter by six minutes, and a little less star-studded as appearances by BTS, Lady Gaga, Justin Bieber were edited out. According to a report in Hollywood Reporter, China's leading streaming platforms iQiyi, Tencent Video and Alibaba's Youku had bagged the rights for digital streaming of the special episode, but certain appearances in all of them were censored. Apart from BTS, Lady Gaga, and Justin Bieber, it is also being reported that the streaming services also deleted the brief cameos made by LGBTQ Friends fans. While the cuts made by each streaming service differed a bit, they all edited about 6 minutes of the original version.
BTS reportedly has been a target of censors in China after the comments that BTS lead RM made about the Korean War, talking about the sacrifices of South Korean and US Soldiers. This angered people in China, as the country supported North Korea in the war. As for Lady Gaga, she has been banned from touring in China ever since her meeting with the Dalai Lama in 2016.
Meanwhile, Justin Bieber is also banned from performing in China after he shared a post on Instagram about his visit to Yasukuni Shrine, Tokyo in 2014.
Image Source: Instagram/Justin Bieber/ Lady Gaga, IMDb