FRIENDS: Throwback To When Brad Pitt Chose Jennifer Aniston's Rachel And David Schwimmer's Ross As His Favourite TV Couple- WATCH
Did you know that Brad Pitt is a 'Roschel' shipper? Brad, who had a cameo in FRIENDS, revealed once that David Schwimmer aka Ross and Jennifer Aniston aka Rachel from FRIENDS are his favorite TV couple!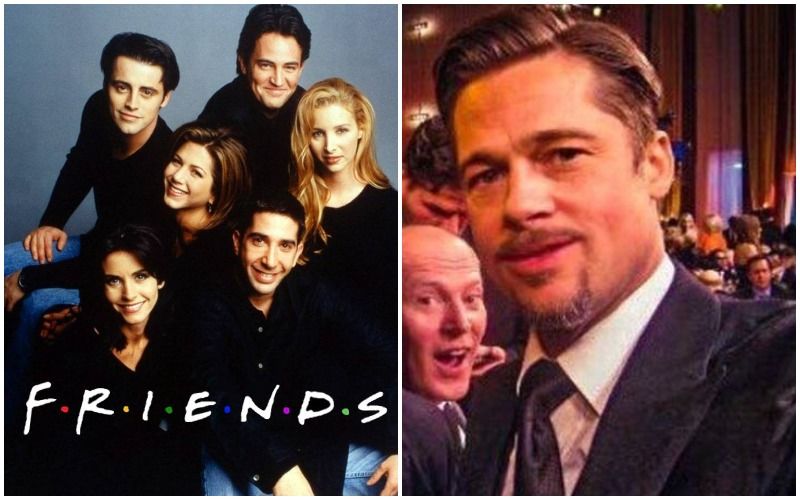 Brad Pitt and Jennifer Aniston in the past have been one of the most iconic couples of Hollywood. Everyone in the world adored them together and couldn't get enough of them. Brad Pitt's cameo in the hit TV show FRIENDS is still considered one of the best cameos in the history of television. An old video has been going around social media. It is from Brad Pitt's interview with Oprah Winfrey from back in 1998. He was asked the question about his favourite TV couple, and his answer was Ross and Rachel, played by David Schwimmer and Jennifer Aniston in the hit show FRIENDS.
While answering the question, Brad Pitt blushed and that's what went viral. In the show Oprah played the Rapid Fire round with him, when she asked him about his favourite TV couple. Brad did not instantly answer, and was seen thinking for a minute. He was all smiles and he blushed as he said his favorite TV couple was Ross and Rachel. "Ahh… favourite TV couple…. favourite TV couple…let me see…Oh geez, Ross and Rachel!" which also made Oprah go, "Oh geez!"
The video is once again going viral on Instagram, and fans got nostalgic. While one social media user wrote, "Roschel club," while another fan wrote, "He and Jennifer Aniston were an amazing couple." Check out the video below:
For the unversed, Brad Pitt had a cameo appearance in FRIENDS in the season 8 Thanksgiving special episode. He is seen playing Will Colbert, an old friend of Monica and Ross who also happened to attend the same school as them. The episode revolves around Will's hatred for Racheal as she used to bully him in school which prompted him and Ross to start a "I hate Rachel club" in school with them being the sole two members. By the end of the episode they dissolve in the spirit of Thanksgiving and let bygones be bygones.
ALSO READ: FRIENDS Star Jennifer Aniston In Process Of Adopting A Baby? Here's The Truth
Image Source: Twitter/JakeTakes, IMDb