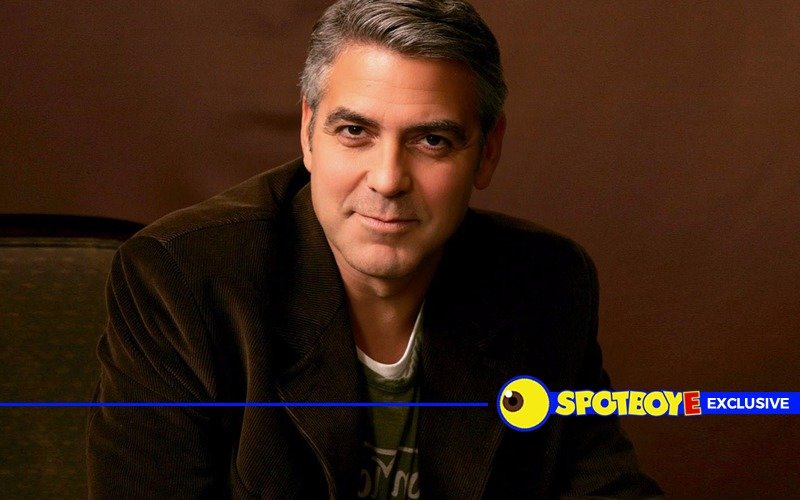 George Clooney is considered one of the most good-looking men in Hollywood, but there's more to the man. Clooney has held his own in the industry – be it for his fine performances or with his hard-hitting directorial ventures. Ahead of the release of Money Monster, SpotboyE caught up with the actor for a freewheeling chat. Excerpts:
How did Money Monster happen?
The idea behind the film is that when the common man talks about money, he is simply told the finance world has spun out of control. When things go wrong, you actually don't understand what went wrong and why you lost so much of money. And it's always the common man who gets screwed. I found the theme really interesting.
Image Source: Agencies

Money Monster focuses on the stock market. Don't you think the common man may not entirely understand the nitty-gritty of it?
I think we, as a society, understand how it feels to be scammed. So when the audience sees the film, they will go like 'Yeah, that happened to me' or 'I put my money in this and got screwed too.' In fact, during the making of the movie, we ensured that we didn't get too much into the nitty-gritty of finance. Our story deals much more with the characters and what they're going through.
Jodie Foster is a renowned actress. How was the experience of being directed by her?
When an actor turns director, his first priority is always the performances in his/her film. He will always ensure that his lead actors are doing their job well and that their characters are projected in the right manner. So from the minute Jodie asked if I wanted to play the part, I knew that I'll be perfectly safe working with her because she'll take care of me as an actor.
Image Source:
You're one of the most sought after actors in Hollywood. How do you handle the fame and success?
Fame has an interesting element to it. But if you are followed around with a camera, then you can feel suffocated at times.
Now that you are well into your 50s, do you ever feel that your scope of work is getting limited?
I think nobody really wants us to age. The camera is quite unforgiving like that. Therefore, ageing becomes something that you try to do less and less on screen. You try to pick the films that work best for you – but as you age, they become less and less.
Image Source: Agencies
You've directed some of the most brilliant films in Hollywood. Do you enjoy directing over acting?
Directing is my greatest love. I enjoy it a lot. I've had some really successful films and some not-so-successful ones, but what I'll say is, it's really fun. As you age on screen, you get to that point where you understand that you can't stay in front of the camera your whole life. And you understand that directing a film is infinitely more creative than acting.
You were Hollywood's favourite bachelor until you took the plunge in 2014. How's married life treating you?
At 52, I found the love of my life and I've never been happier.
Image source: designntrend
Thumbnail Image Source: wallpapermade