George Floyd Death: Meghan Markle Says 'Only Wrong Thing To Say Is To Say Nothing' As She Addresses Graduating Class Of Her Alma Mater
As an African American man, George Floyd's death has created a furore worldwide, Meghan Markle talks about how his death matters as she addresses the graduating class at her old school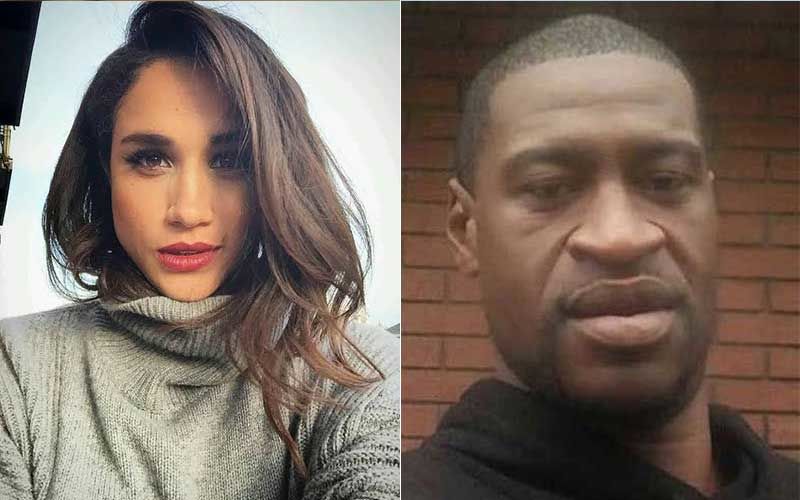 In a shocking piece of news a few days back, African American man named George Floyd died a tragic death after 3 white office pinned him down by the neck for 8 minutes and 46 seconds until unresponsive. Later, a video of the whole incident went viral on the internet leading to a massive outcry and nationwide protest all across the USA. As the African American man, George Floyd's death has created a furore worldwide, Meghan Markle talks about how his death matters as she addresses the graduating class at her old school.
Taking to Twitter, Sky News shared a video featuring Meghan Markle. The video was released to black women's lifestyle magazine Essence from the virtual speech made by Meghan Markle to the graduating class of her old school Immaculate Heart High School in Los Angeles. In her address to the pupils, Meghan starts by saying how she has been planning to say a few words to the graduating class of 2020 and mentioned how everything that has been happening in LA and across the country is devastating. Markle continued to share that she did not know what to say and mentioned that she wanted to say the right thing, and went on to share that she was nervous.
Moving on, Meghan Markle said, "I wasn't sure what I could say to you. I wanted to say the right thing and I was really nervous that it would get picked apart. And I realised the only wrong thing to say is to say nothing." She then went on to talk about George Floyd's death and said, "George Floyd's life mattered and Breonna Taylor's life mattered and Philando Castile's life mattered and Tamir Rice's life mattered," talking about the African Americans who were killed by the police in the US since the past few years.
Image source: Instagram