George Floyd Death: Daughter Gianna Says 'Daddy Changed The World' Putting Up A Smiling Face In A Heart-Wrenching Video-WATCH
As an African American man named George Floyd's death created a furore across the world, in a heart-wrenching video, his daughter Gianna Floyd expresses her emotions as she is extremely proud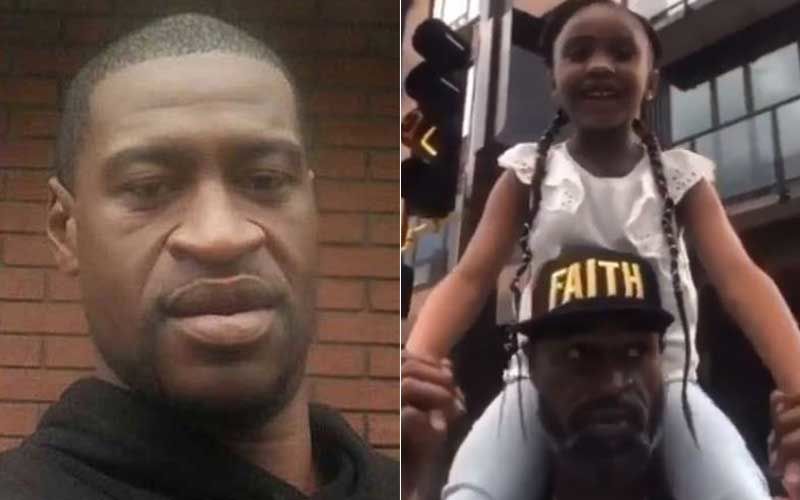 African American man named George Floyd died on May 25 after a white Minneapolis police officer pinned him down by the neck for 8 minutes and 46 seconds until irresponsive. The white police officer Dereck Chauvin pressed George's neck even after he pleaded that he couldn't breathe. As George Floyd's death has created a furore across the world with nationwide protests in the USA, in a heart-wrenching video, his daughter Gianna Floyd expresses her emotions as she is extremely proud of her daddy.
While we all wonder about what George Floyd's family is going through after his death, a video shared on Instagram proves that his daughter Gianna Floyd is aware of what an important figure her late father has become. The video shared on the internet features the six-year-old riding atop on former NBA player Stephen Jackson's shoulders, family friend expressing how proud she if of her dad. In the video, when Stephen asked Gianna, "He did what?" she replied saying, "Daddy changed the world," with much enthusiasm.
With the video having you reach for a tissue, George Floyd's daughter Gianna Floyd is spotted pulling up a million-dollar smile on her face as she says, "Daddy changed the world," despite the pain of losing her beloved father. The video was shot when Gianna and her mother Roxie Washington were joined by Stephen Jackson at a news conference on June 2 in Minneapolis where the lady addressed the death of her 46-year-old ex after he was killed during an arrest.
Image source: Instagram/ @porsha4real