Hailey Bieber Reveals Her Biggest Regret Is Getting THIS Tattoo As A Teenager; Shares The Reason Behind It
It's no secret that Hailey Bieber is a tattoo enthusiast. In a recent interview with Elle magazine, Hailey opened up about the tattoos she regrets getting as a teen. Find out!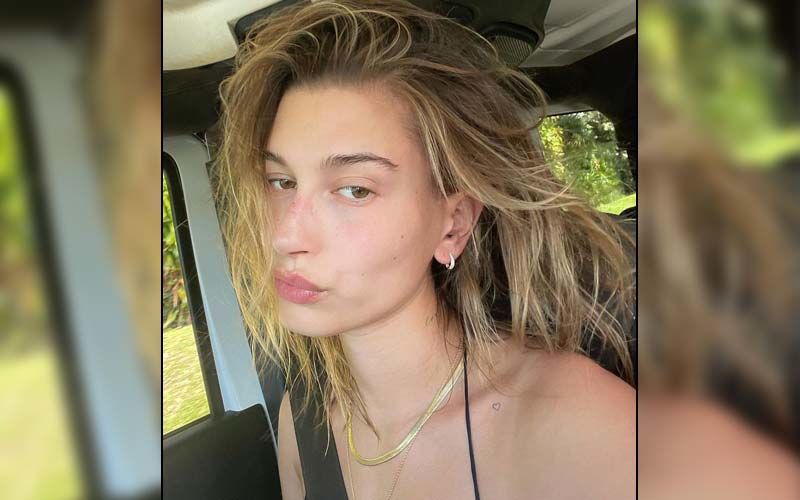 Justin Bieber's wife and supermodel Hailey Bieber is a tattoo lover. The model has got over 15 tattoos which she often flaunts. Much to our surprise, Hailey has a tattoo that she regrets getting as a teengaer. Yes, you read that right! In a recent interview with Elle magazine, Hailey revealed that her biggest regret is getting a handgun tattoo on the inside of her middle finger as a teenager. The model further added that she would never get it today.
"I think at 18, I was like, 'Yeah! That looks cool. But now, as a 24-year-old, I would never do that. I think guns are violent," said Hailey. The supermodel recalls getting this tattoo back in 2015, much before she was in support of gun control as she is now. She further stated that there seemed no reason as to why she got the tattoo in the first place but considers it like "just another story to tell".
As mentioned earlier, she has got many tiny tattoos done. From a heart tattoo on her collarbone to a star tattoo on her right pointer finger and more, Hailey's love for tiny tattoos knows no bounds. For the uninitiated, she has also got the initial 'J' tattooed on her ring finger. The same is dedicated to hubby Justin Bieber.
Talking about the couple, Justin Bieber and Hailey Baldwin secretly tied the knot at the New York City courthouse in September 2018. They then had a religious Christian wedding which was graced by family members and close friends. From sharing romantic photos to goofy videos, Justin and Hailey always give fans relationship goals.
Image Source:Instagram/HaileyBieber