Harry Potter 20th Anniversary: Return To Hogwarts: Fans Notice Makers Big Blunder As They Mistake Emma Roberts For Emma Watson
Really!! Makers of Harry Potter 20th Anniversary: Return To Hogwarts' did not notice the difference between Emma Watson and Emma Roberts childhood picture?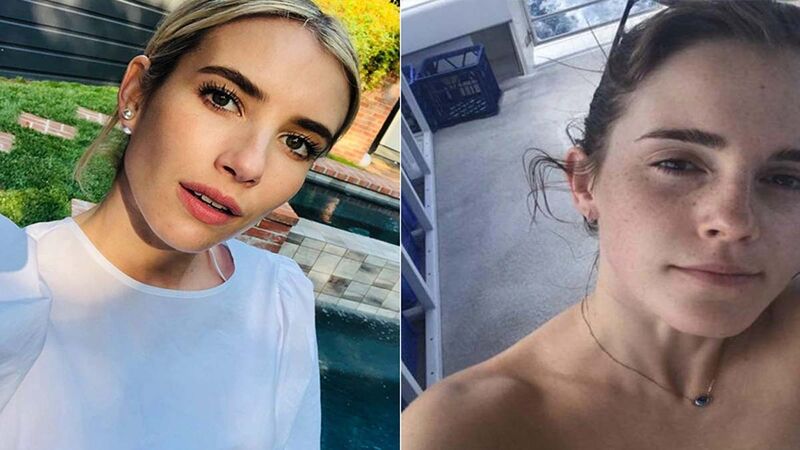 Harry Potter 20th Anniversary: Return to Hogwarts marked the 20th anniversary of this popular series. As this special reunion streamed on Amazon Prime Video in India from January 1, 2021, a social media user noticed a big blunder made by the makers. While the reunion series got the pivotal actors in the reunion that included including Daniel Radcliffe, Emma Watson, and Rupert Grint, one of the segments has Emma's childhood picture in the video. Emma played the role of Hermoine.
Coming to the throwback picture, makers assume a little girl wearing Minnie Mouse ears seen in the reunion pictures was Emma Watson. But it was a mistake. Well, the little girl in the picture was Emma Robert. One of the Twitter users bringing to notice also shared a screenshot of this picture shared by Emma Roberts on Instagram. Emma captioned this picture as, "Minnie mouse ears!" The Twitter user vee_delmonico99, tweeted, "THEY PUT THE FAMOUS EMMA ROBERTS PICTURE IN THE REUNION THAT ALMOST EVERYONE THINK IT'S EMMA WATSON. WHAT THE ACTUAL F***. I CAN'T BELIEVE THIS."
Now, this called for a lot of attention on social media platforms. Fans slammed the makers, asking them why can't they fact check. "But my goodness, couldn't the producers/writers/whoever fact check? They showed a picture of young Emma Roberts thinking it's Emma Watson," one of the Twitter users tweeted.
Image Source: Instagram/emmaroberts/_emma__watsons_