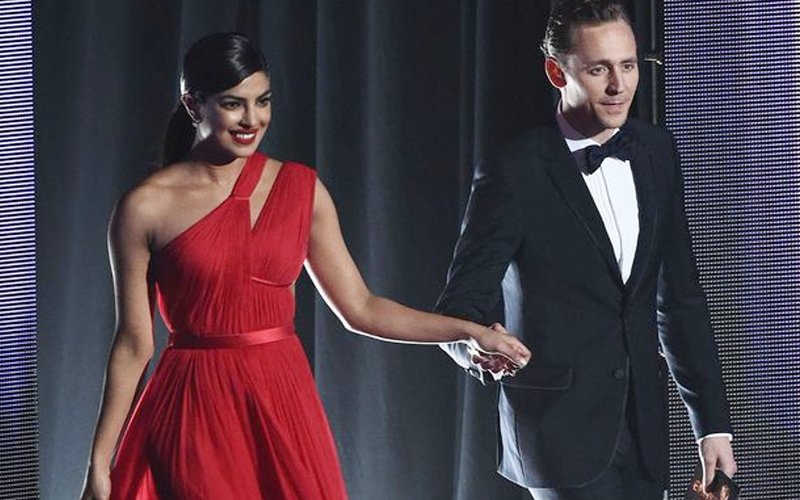 The hottest happenings happen during the biggest events, and that's exactly what happened during the Emmy Awards ceremony that wrapped up recently. The Internet is all up with word of how Desi girl Priyanka Chopra and Tom Hiddleston were getting up, close and personal with each other throughout the photo-op during the award ceremony.

Priyanka and Tom were presenting an award during the award gala and the viewers noted that the two went into an impromptu twirl as they headed towards the microphone. Was it just an innocent moment of fun for the two, or something else?




It should be noted though that this could be the celeb couple of all celeb couples. Tom Hiddleston has broken up with beau Taylor Swift and Priyanka Chopra, although has had her share of romantic relationships, is currently single.




Fans will remember that the Tom and Taylor saga started after an impromptu moment that the songstress and the Avengers' Loki shared during the 2016 Met Gala. That relationship seemed to go on well until rumours of their break-up were all over the Internet. Though there's no official word about the Tom and Taylor relationship status, they haven't been seen together ever since those rumours broke out.

Is this the beginning of another whirlwind romance? Only time can tell.


Image Source: Onigeria