Here's How Nick Jonas Crashed His BMX Bike And Fractured His Ribs In Olympic Dreams Episode- Watch SHOCKING Video
Priyanka Chopra Jonas' husband Nick Jonas crashed his bicycle and fractured his rib while shooting the NBC special, 'Olympic Dreams Featuring the Jonas Brothers'. We came across a few videos of him on social media, crashing and falling down. Take a look at it here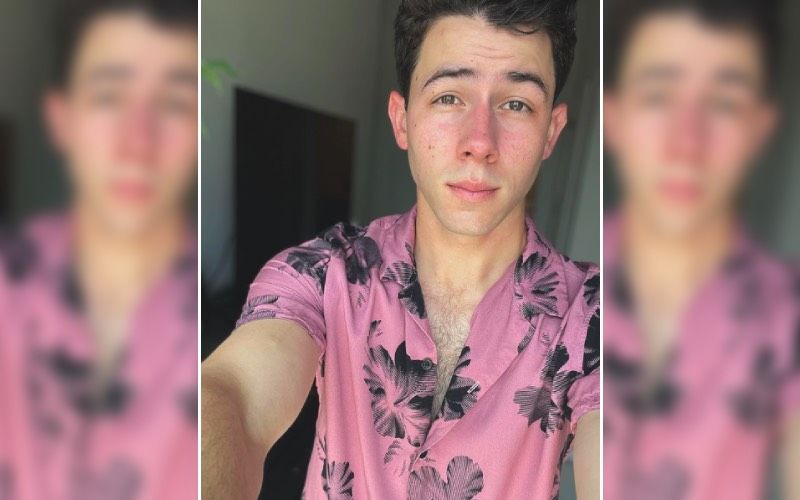 Back in May, pop singer Nick Jonas was immediately hospitalised after he suffered some serious injuries. Well, it was revealed that he broke his rib but it was not clear how the mishap actually took place. Now, we came across a few videos of him on social media, crashing and falling down after the bicycle crash during a BMX challenge that caused the singer a fractured rib that looked pretty brutal and intense.
In the video, while shooting the NBC special, 'Olympic Dreams Featuring the Jonas Brothers' Nick's bike was wiped out on the bike course and his brothers Joe Jonas and Kevin Jonas ended up colliding with their younger sibling as well. However, in the video, it seemed pretty clear that the fall was just not normal.
After the crash, Nick said, "F**ked up my back," kneeling on the ground in pain. As his brothers asked him several times if he was okay, Nick replied, "Yeah, I think my rib's f**ked up too." Soon an ambulance came on the sets and took Nick to the hospital. "I think the tape kind of speaks for itself," Nick said at the end of the special. "I always give 110 per cent, and sometimes that gets you the gold. In this case, it got me a fractured rib, bruised tailbone, and a hospital dinner. But I'm recovering," he said during a media interaction.
At the time of the injury, Nick explained what caused the fall to ET, saying, "Something just got caught, dirt on the bike and just tumbled. But again, I feel good, surprisingly, all things considered. I was back in my 'Voice' chair right away, kind of said, 'Listen, I'm not going to let this slow me down.'"
ALSO READ: Priyanka Chopra And Nick Jonas Share Romantic Photos As They Celebrate 3 Years Of Togetherness; Actress Says 'Thank You For Asking Jaan'
Image source: Instagram/nickjonas