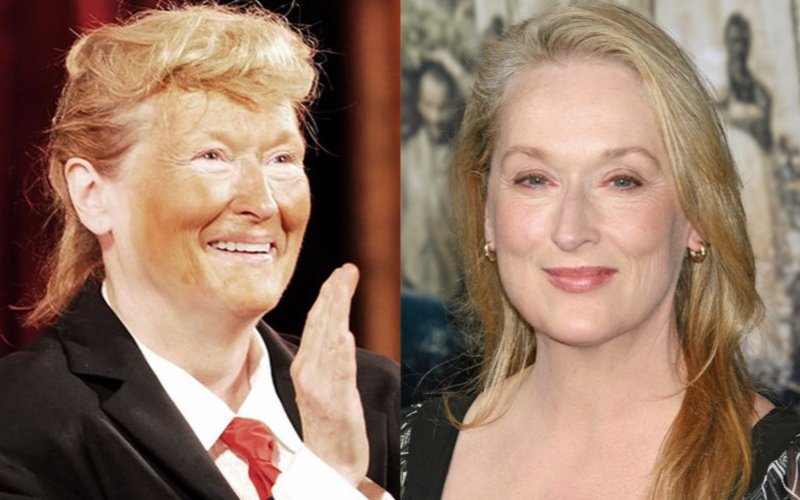 Your browser does not support the video tag.
This might be one of Meryl Streep's most memorable performances.
The 3-time Oscar-winner appeared on stage as businessman-turned-politician Donald Trump. Meanwhile, her Mamma Mia co-star Christine Baranski went all Hillary Rodham Clinton on the audience.
The two performed the closing act at the Park Public Theatre Gala in New York.
Her performance at Delacorte Theater in Central Park wowed audiences who posted about it all over the Internet.
The legendary actress took pains to create a perfect imitation, right from Trump's blonde hair, red tie and a fake tan.
Image Source: samhurdphotography /politicaldog101
The duo also performed the song Brush Up Your Shakespeare from the film Kiss Me Kate as the closing act.
Will Meryl repeat her Trump act? In a statement to the media, she said:
"I appreciate the interest, but this was a one-off, a once in a (last in a) lifetime appearance of this character."
Thumbnail Image Source: theverge / vettri