Justin Bieber has a collection of 57 tattoos and we hope to get a glimpse of them when the popstar performs in Mumbai tomorrow. Take a look at his sexiest body ink:

Cross On His Face
In 2016 Justin Bieber got his face inked. The 'Sorry' singer has a small cross tattooed just under his eye. Reportedly, it was a representation of his faith in Jesus and his journey with finding purpose in God.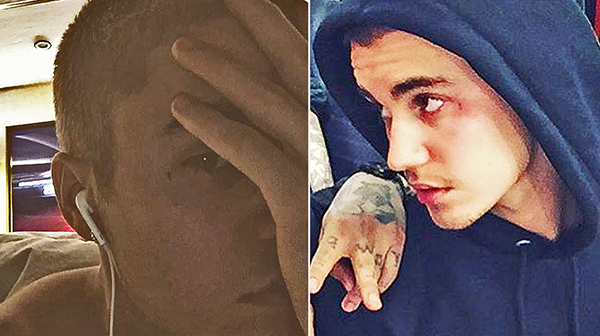 Jesus Tattoo On His Leg
Justin Bieber has an image of Jesus on his left leg. It is a picture of Jesus with a crown of thorns and halo. This is among the many religious tattoos for the pop star.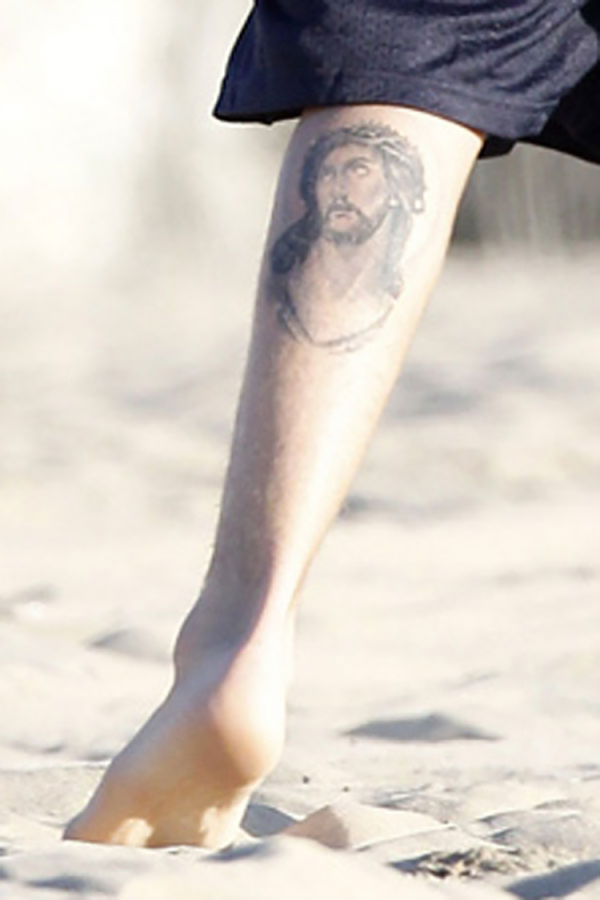 The Bear & the Eagle
In 2017, Justin Bieber debuted a brand new tattoo duo in a single Instagram story. The Canadian star showed off a bear's face underneath his right shoulder and a Huge eagle beneath his 'Son Of God' emblazoned abs.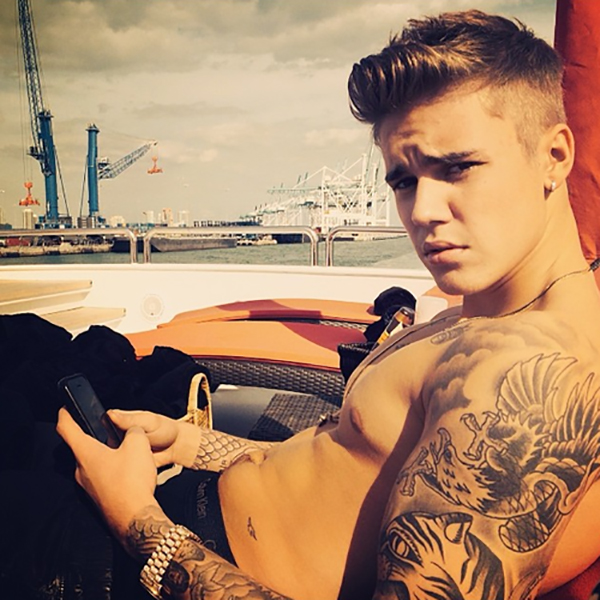 A Majestic Owl On His Arm
On October 28, 2012, Justin Bieber revealed his eighth tattoo: a large black and white owl inked on his left forearm. Bieber hasn't said much about it, but we know that owl tattoos typically represent wisdom and majesty.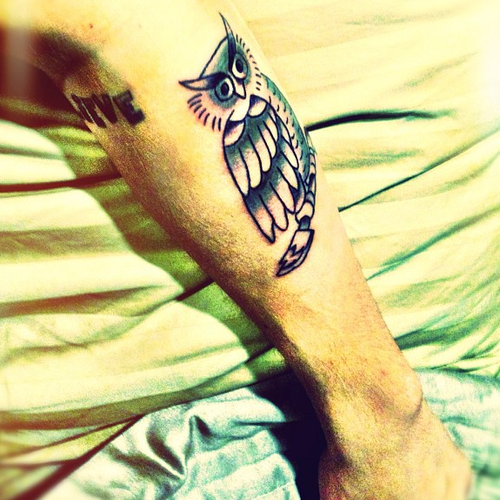 The Praying Hands On His Leg
March 2012 saw Justin add another religious themed tattoo, this time on his right leg, when he had a large pair of praying hands inked onto the back of his calf.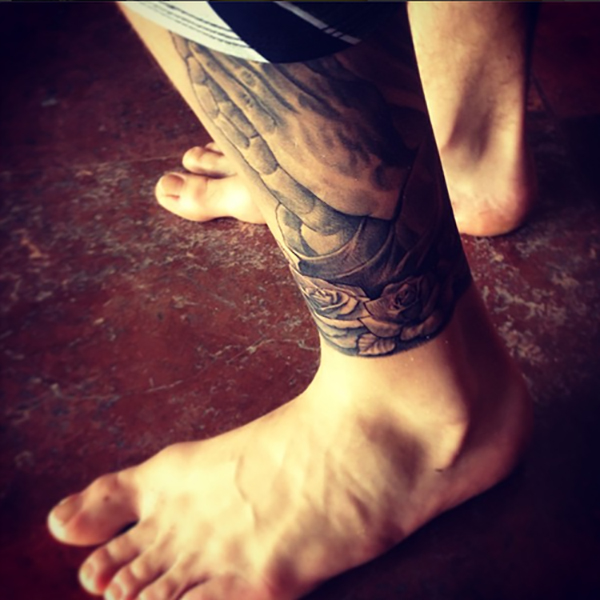 Angel Tattoo For Ex-Girlfriend Selena Gomez
For all you Beliebers out there who were wishing for a reunion between Justin and Selena Gomez, the pop star's angel arm tattoo may be just what you were hoping for. Bieber added a new wrist tattoo to his collection and the angel image is almost an exact replica of a Selena Gomez photograph from Elle magazine.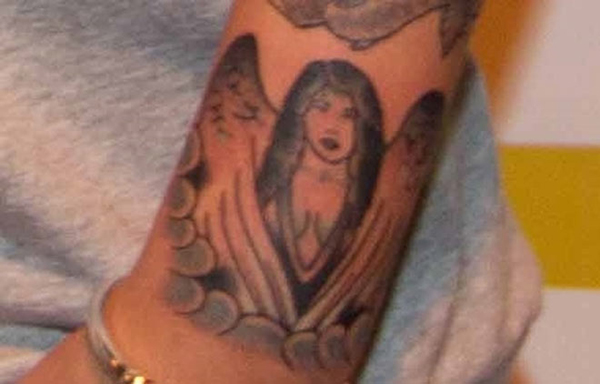 A Knight Holding a Sword
As the second royalty-themed Justin Bieber tattoo to-date, the big knight inked on the inside of his left arm is meant to stand out. It looks to be the largest tat on that arm.

Eyeball on the Inside of His Left Elbow
Justin Bieber commissioned celebrity tattoo artist "Bang Bang" McCurdy to ink his 19th tattoo – a large and very realistic-looking eye on the inside of his left arm – which the singer debuted on July 17, 2013.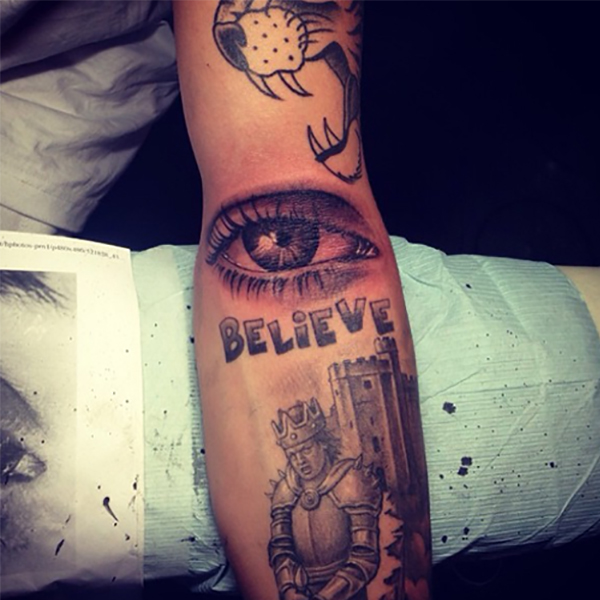 Large Cross On His Chest
Justin Bieber's dad accidentally revealed this tattoo to the world. Jeremy Bieber posted a sweet photo of Justin asleep in a bed with his younger half-brother on January 30, 2014 and debuted Justin's tattoo of a large cross inked in black and white in the centre of his chest.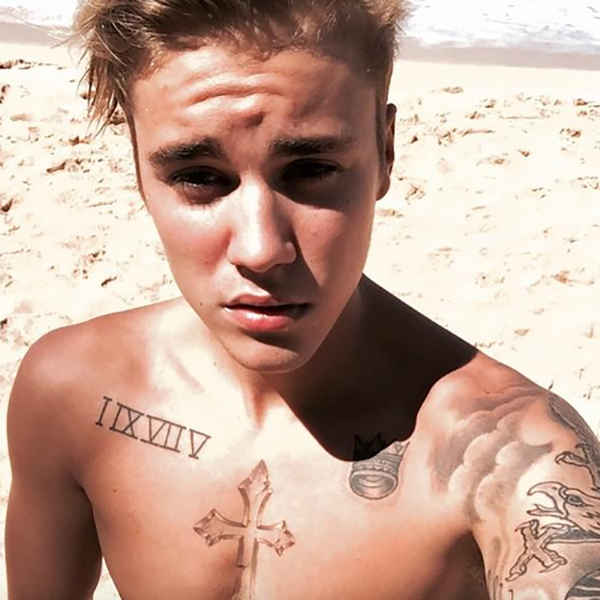 Lion On His Chest
Justin Bieber posted a picture on Instagram to flaunt a new lion tattoo on the left side of his chest on March 29, 2017. Justin's lion chest tattoo too was done by Keith "Bang Bang" McCurdy.


Thumbnail Image Source: instagram/justinbeiber