Hours Before FRIENDS The Reunion Streams In India, Amul Pays A Special Tribute To The Iconic Sitcom — See Pic
FRIENDS The Reunion episode is going to sream in the next couple of hours in India and create a little buzz, Amul paid a special and an awesome homage to the iconic sitcom where we get to the Friends cast looking at the butter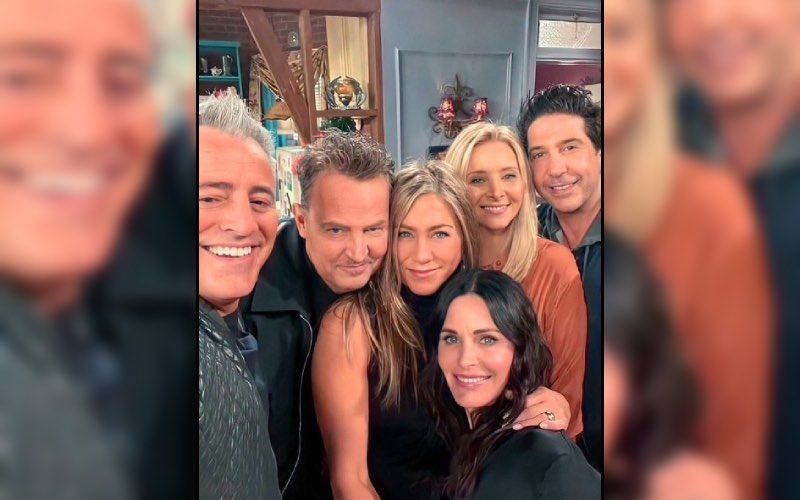 F.R.I.E.N.D.S stars Courteney Cox, Jennifer Aniston, Lisa Kudrow, David Schwimmer, Matt LeBlanc, Matthew Perry have once again come together to starstruck the audience in FRIENDS: The Reunion episode. The show has already been streamed around the world while Indian streamers are yet to witness the epic. Before we are absolutely get blown by the six characters or before the nostalgia hits us really hard that we start crying, one of the leading dairy product companies, Amul tried to create a little buzz and pique our anticipation level in the cutest way possible.
Given the fact that the dairy company always shares some cartoon caricatures on the topics that are trending on social media, they decided to do the same this time with the FRIENDS star cast. Today, they recently took to their Twitter handle to share a cartoon caricature picture of Phoebe Buffay, Chandler Bing, Monica Geller, Joey Tribiani, Rachel Green and Ross Geller who are lovingly looking at the butter. The photo caption reads, 'A must at reunion', followed by 'Have with B.R.E.A.D'! So, unique we must say. Sharing this cute picture, they tweeted, "#Amul Topical: Reunion special of sitcom series 'Friends'!"
FRIENDS: The Reunion episode to premiere on May 27th on HBO Max and simultaneously it will stream in India at 12:32 pm. Apart from the main cast, stars like David Beckham, Reese Witherspoon, Cindy Crawford, Lady Gaga, BTS, Mindy Kaling, Kit Harington and many others will also be making a guest appearance in the episode.
Image source: Instagram/ behindthef.r.i.e.n.d.s