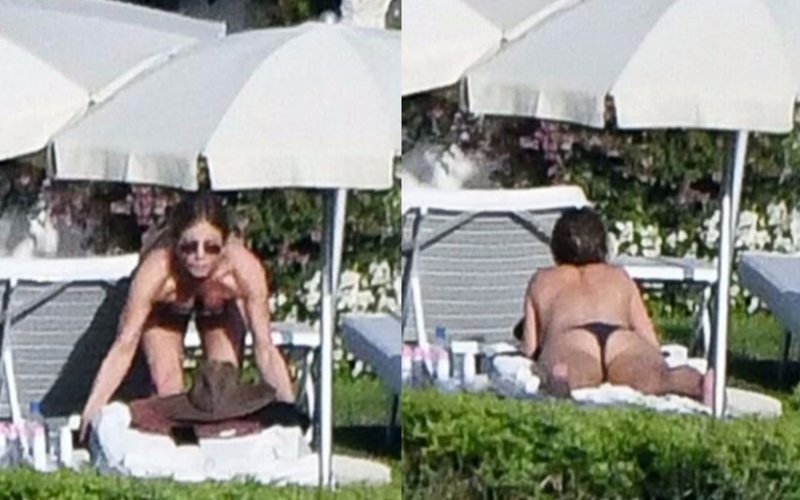 At 47, Jennifer Aniston can easily give many women in their 20s and 30s a run for their money.
The actress, who is currently holidaying in Italy, has been snapped sunbathing, topless. The photos show Jen's to-die-for curves.
Also, if the photos are anything to go by, doesn't look like she is expecting her first child with husband Justin Theroux.
Jennifer had lashed out against the media a few days ago, in the wake of several reports about her being pregnant. The actress said: "Let me start by saying that addressing gossip is something I have never done. I don't like to give energy to the business of lies, but I wanted to participate in a larger conversation that has already begun and needs to continue. For the record, I am not pregnant. What I am is fed up. I'm fed up with the sport-like scrutiny and body shaming that occurs daily under the guise of "journalism" the "First Amendment" and "celebrity news."
She added: "The way I am portrayed by the media is simply a reflection of how we see and portray women in general, measured against some warped standard of beauty."
We hope her latest pics put these rumours to rest, at least for the time being. Jen and actor-director-screenwriter Justin got married on August 5, 2015.
Image Source: radar online