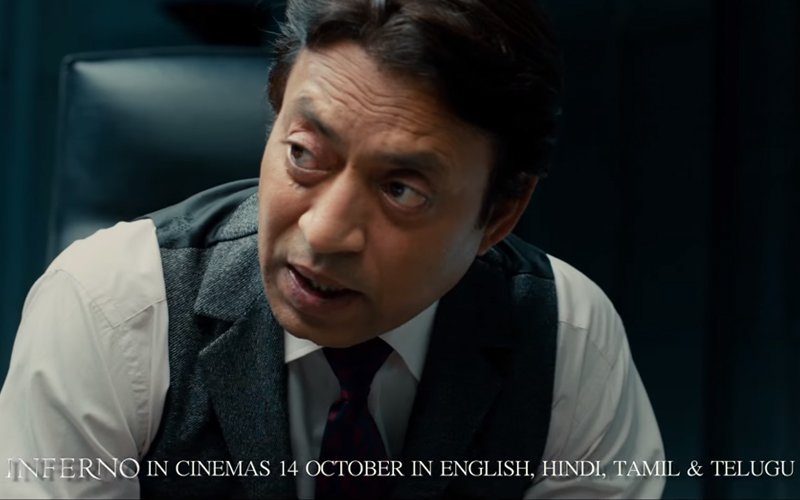 The Angels & Demons franchise is back with its third film and Robert Langdon is in top form. And joining him this time is Irrfan Khan. Sony is releasing the film on October 14, a full 2 weeks before the film releases in other countries.
The India exclusive trailer gives us a better picture about Irrfan, whose character calls himself a 'Facilitator' and is deep into the action – just like the good Professor Langdon is. And of course, there's some ambiguity about whether Irrfan's character is out to help Langdon or to get him.



The trailer reveals most of the story of the film. This time, someone creates a plague, as they believe that the human population is the problem and genocide is the only solution. Langdon now has little time to save the day.

Inferno stars Tom Hanks, reprising his role as Robert Langdon, alongside Felicity Jones, Omar Sy, Sidse Babett Knudsen, Ben Foster, and Irrfan. The Piku star had also played a major role in The Amazing Spider-Man (2012), which was released under the Sony banner.