Is Lady Gaga's Latest Single Sour Candy With K-Pop Sensation BLACKPINK Inspired By Katy Perry's 'Swish Swish'?
Lady Gaga drops a surprise for her fans by releasing the audio of her latest single, Sour Candy also featuring Blackpink but fans can't help find a similarity to Katy Perry's 2017 smash hit Swish Swish.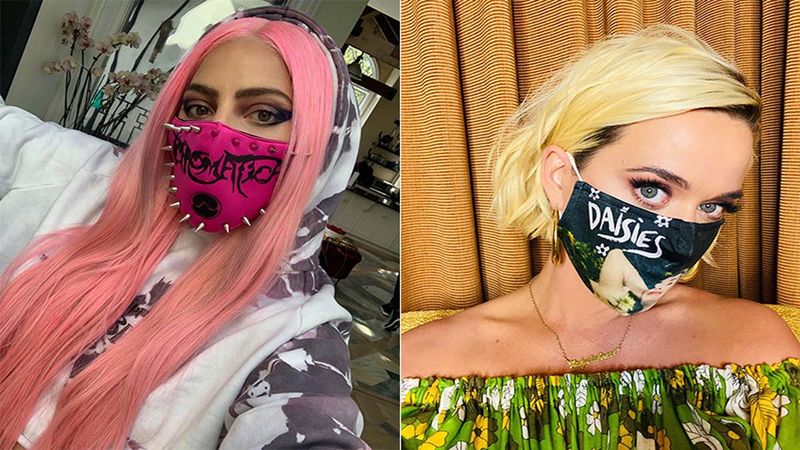 Singing sensation Lady Gaga drops her latest single title, Sour Candy but wait for a minute as she has still kept her fans on a hook, by only releasing the audio. Amidst of the COVID-19 lockdown, this single of Lady Gaga is a treat for her fans. For this cool and happening single, she collaborated with Korean girl gang, Blackpink. The song features all the four members of this gang - Jennie, Lisa, Rosé, and Jisoo. What a surprise we can say from the singer for her fans during this lull phase.
As soon as Lady Gaga's single's audio was out netizens noticed of this single being highly inspired from Katy Perry's Swish Swish. Though the video is yet to come out, fans noticed many beats and sound of the song being similar to Katy Perry's single Swish Swish. The Twitter platform was seen flooded with listeners comments talking about the same. This happens to be the third single from Chromatica which also includes Stupid Love and Rain on Me from Ariana Grande collaboration. The lyrics of the single describe candy hence the singer is heard singing, "I'm sour candy / so sweet then I get a little angry, yeah," "come, come unwrap me" and "I'm hard on the outside / but if you give me time / then I could make time for your love." The song poster has Lady Gaga in her unusual avatar strapped to huge grill, with pink hair, long fake nails, a black bodycon dress and metallic heels.
Sharing the audio on her Instagram account she captioned it as, "Welcome to #Chromatica. Now dance motherfckers!!!!!!!"
Image Source: Instagram/ladygaga/katyperry