It's The Friends Cast Special 'Golf Cart Karoke' With James Corden And We Are Crying Happy Tears- WATCH VIDEO
Carrying forward the nostalgia brought on by the Friends Reunion last month, James Corden takes us on another happy trip with the special friends cast version of Carpool Karoake on the iconic title track of the show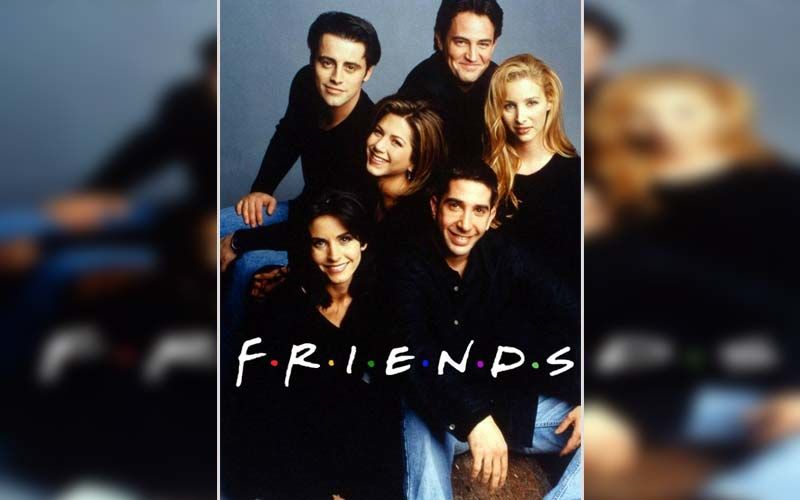 When Rachel, Monica, Phoebe, Joey, Chandler and Ross, aka, Jennifer Aniston, Courtney Cox, Lisa Kudrow, Matt Leblanc, Matthew Perry and David Schwimmer came back to our screens last month in the Friends Reunion Special after almost two decades, there wasn't a single dry eye in the room. While the audience cried happy tears seeing their favourite friends together, the heads of HBO Max in the west and Zee 5 in India, cried the happy tears of having the humongous profit.
The whole cast reminiscing the old days and re-enacting some iconic scenes from the show, guest visits by actors like Maggie Wheeler, who played Janice on the show, or the virtual presence of James Michael Tyler aka Gunther, made that one hour all the more special. Late night host James Corden got to be the first-hand witness of the reunion and also bring out some amazing stories like Jennifer and David being attracted to each other during the show's run.
But it seems like James got to have a lot more fun with the 'friends' than what we got to see in the reunion episode. On his late-night show, James has a popular segment called Carpool Karaoke, and it seems like before the special's shoot, he got a chance to have a twisted version of it in a golf cart with the six actors.
In a video shared by the Friends official Instagram page, we can see James with all the six friends singing along to the iconic title track of the show, I'll Be There For You by The Remembrants. While Jenifer seemed a bit surprised by the harmony, they all had with the original song, the whole cast seemed to be having a lot of fun singing along to the track that has become almost synonymous to them. The legendary four claps in the midst of the song, which came naturally to all of them made the video more nostalgic and with Courtney exclaiming in the end, "I always wanted to do Carpool Karoake", all we could say was that we want more.
Weren't we crying enough already from the reunion?
Image source: IMDb, Instagram/friends