Jason Momoa Survives Horrifying Car Cash Following Head-on Collision With Motorcyclist In California-DEETS BELOW
Jason Momoa was involved in an accident while he was driving along Old Topanga Road in Calabasas, California when a 21-year-old man smashed head-on into his 1970 Oldsmobile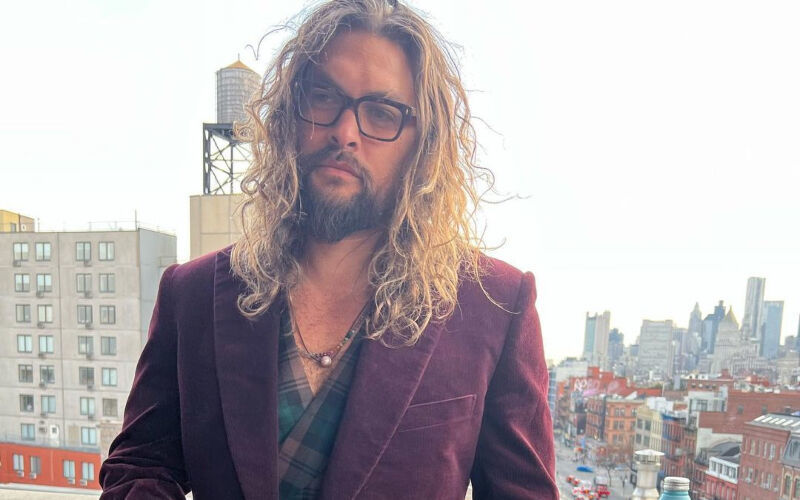 In a shocking turn of events, Hollywood star and Aquaman actor Jason Momoa was involved in a horrifying accident. The actor collided head-on with a motorcyclist in a Los Angeles area road over the weekend, but fortunately, no one was badly injured, said a report by TMZ.

As per the reports, the accident occurred when Momoa was driving along Old Topanga Road in Calabasas, California, just before 11 a.m. on Sunday when a 21-year-old man on a motorcycle crossed the centre line and smashed head-on into his 1970 Oldsmobile. The actor however was left unhurt.
Meanwhile, the 21-year-old suggested that the biker suffered minor injuries after bouncing off on Momoa's windshield.
Following the collision, the rider, fortunately, was able to land to launch on his feet after bouncing off Momoa's windshield and clearing the hood of his car to end up on the other side.
As reported earlier, the rider was apparently left standing up after the collision. After the accident, the rider who suffered injuries was transported to the hospital with minor injuries including bruising to their leg and an injury to their thumb.
Meanwhile, on the work front, Jason will be next seen in Aquaman and the Lost Kingdom which is slated to release in March 2023.
The actor also returns for the third season of his AppleTV+ show See. A trailer of the same was released over the weekend as the show returns next month. The actor's character will be seen fighting for his family this time in the series.
Image Source: Instagram