Jennifer Aniston And Matt LeBlanc's Fight Is Affecting The Epic Reunion Of FRIENDS?
The fans of the sitcom Friends have been waiting for a reunion and now that it's almost happening, reportedly, Jennifer Aniston's and Matt LeBlanc's fight is affecting the reunion from happening. Read on to find the truth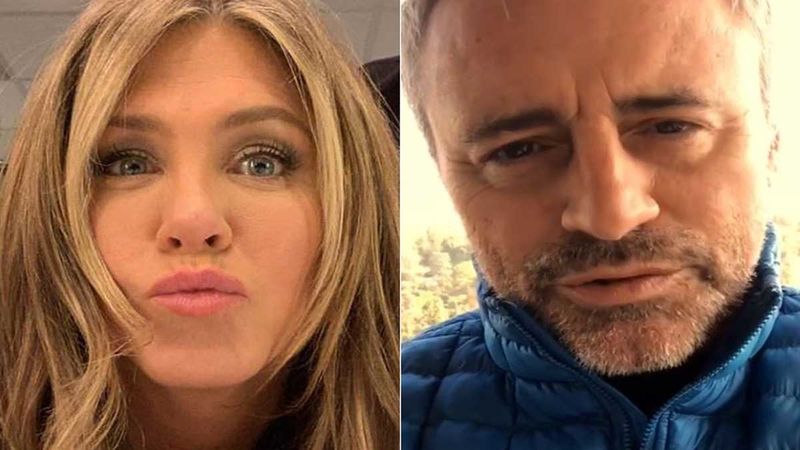 Over the years, since sitcom Friends came to an end in 2004, fans have been rooting hard for a reunion of the series. Now, since the announcement of a reunion happening, fans cannot help but be excited to watch the cast of six including Rachel Green (Jennifer Aniston), Monica Geller (Courteney Cox), Phoebe Buffay (Lisa Kudrow), Joey Tribbiani (Matt LeBlanc), Chandler Bing (Matthew Perry), and Ross Geller (David Schwimmer) once again. Reports state that due to Jennifer Aniston's and Matt LeBlanc's fight is affecting the reunion from happening.
According to reports in New Idea, there is a huge drama spiraling between many of the Friends co-stars and that only a promise of a heavy paycheck can secure the six for the special reunion coming up. The reports state that LeBlanc does not want to return due to 'tension' with Aniston with 'tensions' not specified clearly. A source also revealed that Jennifer Aniston and Matt LeBlanc have an uneasy relationship because of the actress being 'snobby and above it all'. The tabloid also mentioned that they have been having an affair.
Well, for starters, Gossipcop.com finds no truth in these claims made by the tabloid and proves it false. The spokesperson for Matt LeBlanc called the article by the tabloid 'so dumb' and clearly denied any relationship and supposed affair rumors with Jennifer Aniston. About the claims of 'tensions' between the co-stars, when Jennifer Aniston marked her debut on Instagram, she shared a picture of her meet up with her co-stars which also saw Matt LeBlanc smiling. Also, on February 22, 2020, when Matthew LeBlanc shared a picture updating fans about the Friends reunion, Jennifer left a comment on his post which proves there's nothing amiss between the two.
Meanwhile, about Jennifer and LeBlanc having an affair, the world knows that Jennifer Aniston was involved with no one else than former spouse Brad Pitt during her filming of Friends . Also Read:
FRIENDS: Matthew Perry Chandler Bing Takes The Credit For Doing The Joker Pose First: 'You're Welcome Joaquin'
Image source: Instagram/ Jennifer Aniston, Matt LeBlanc