Jennifer Aniston For President, Say Fans After Star Shows Middle Finger To Coronavirus; 'Der COVID You Can Kindly F**k Off'
Jennifer Aniston recently took to Instagram to express her frustration due to the Coronavirus situation. She shared a picture in which she is showing off the middle finger and asking COVID 19 to f*ck off. Soon fans started rooting for her to be the next President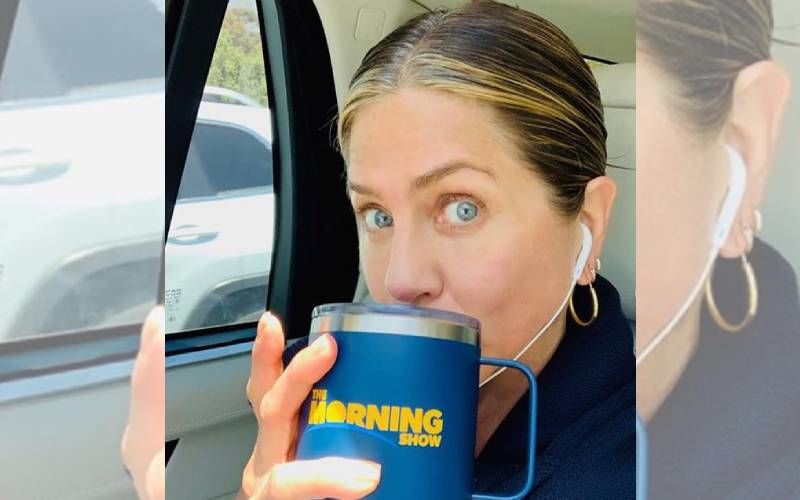 Rachel Green's recent post on Instagram is so badass and related that we want to cry. Jennifer Aniston who essayed the role of Rachel Green in sitcom FRIENDS has been nailing her Instagram game. She was a little late to join the platform, however, she has already become a PRO. While is under self-quarantine due to the outbreak of Coronavirus, she's staying pretty active on Instagram and posting quite a few amazing post. Recently, she posted a throwback picture that's totally badass.
Jennifer Aniston posted a picture in which we see her showing off the middle finger. It's a throwback picture and probably she's showing the middle finger to the paps as she trying to have some chill time at a restaurant, maybe with a friend. However, Jennifer has used this picture to warn COVID-19. In the caption, she wrote, "Dear Covid...You can kindly F@!k off now thank you BYE TBT." We do agree with her. Coronavirus, kindly f*ck off!
Not just us, many of Jennifer Aniston's friends too agree with her. Lisa Kudrow who essayed the role of Phoebe Bauffay in FRIENDS dropped clapping emojis on her post while Naomi Watts wrote, 'WORD'. Justin Anderson called this picture of Jennifer as his favourite. Quite a few fans even demanded that she be in the next President.
Image Source: Instagram/jenniferaniston