Jennifer Aniston Opens Up About Her IVF, For FIRST TIME; Reacts To Rumours Of Brad Pitt Breaking Up Due To Her Infertility! FRIENDS Star FINALLY Reveals The Truth!
Jennifer Aniston married Brad Pitt in 2000 and they got divorced in 2005; however, till date, they continue to remain "buddies" over 15 years later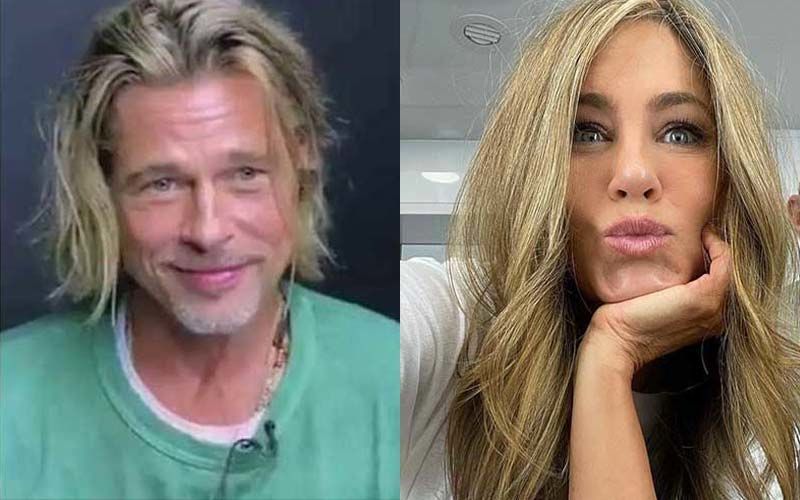 Jennifer Aniston, over the years, has had tumultuous relationships, especially with her ex-husband Brad Pitt. During their time together, the actress was frequently surrounded by rumors of preganacy and it ultimately took a toll on her mental health since she was trying to get pregnant.

Speaking about the speculations around her personal life, Jennifer told Allure, "It was a challenging road for me, the baby-making road. And God forbid a woman is successful and doesn't have a child. And the reason my husband left me, why we broke up and ended our marriage, was because I wouldn't give him a kid. It was an absolute lie. I don't have anything to hide at this point."
The 53-year-old actress also shared that amid the rumours of her pregnancy, she even underwent IVF to get pregnant but that did not work out. But, now years later, Jennifer isn't concerned about the same. She even pointed out that she would have given anything if someone had even said to her to freeze her eggs. She now has zero regrets about it.
The FRIENDS co-star said, "All the years and years and years of speculation... It was really hard. I was going through IVF, drinking Chinese teas, you name it. I was throwing everything at it. I would've given anything if someone had said to me, 'Freeze your eggs. Do yourself a favor.' You just don't think it. So here I am today. The ship has sailed."
Elaborating on the aftermath of the rumours, Jennifer said that she has 'zero regrets', and said, "I actually feel a little relief now because there is no more, 'Can I? Maybe. Maybe. Maybe.' I don't have to think about that anymore."
However, neither of the relationships could survive longer. While Brad got separated from Angelina in 2016, Jennifer parted ways with Justin in 2017.
Image Source: Instagram