Jennifer Aniston Reveals Brad Pitt Was One Of Her Favourite 'Friends' Guest Stars; 'Mr Pitt, He Was Wonderful'
Jennifer Aniston, Lisa Kudrow and Courteney Cox recently revealed some of their favourite 'Friends' guest stars during an interview. Aniston aka Rachel Green shared, her ex-spouse Brad Pitt was her favourite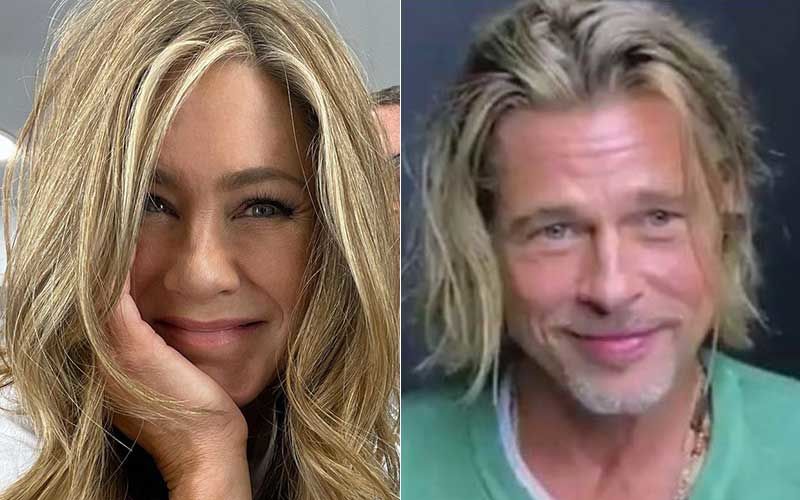 Every Friends fan is eagerly waiting for the release of the Reunion Special. The interesting and much-anticipated episode of Friends airs on May 27, Thursday. It was recently that the makers released the trailer of the Friends Reunion special episode. During an interview recently, Jennifer Aniston, Lisa Kudrow and Courteney Cox revealed some of their favourite 'Friends' guest stars. They also spoke about a list of other stars who made guest appearances on the show. Aniston aka Rachel Green shared who was her favourite. And, it's someone interesting.
Speaking with Access, the cast was asked to recall the most memorable cameos on the show. Jennifer Aniston revealed Brad Pitt was one of her favourites. The cast had an impressive list to choose from, with guests including Sean Penn, Tom Selleck to Isabella Rossellini. During the interview, Kudrow said, "I was blown away by so many." Aniston described Ben Stiller as "hysterical". She added that Reese Witherspoon was "brilliant".
As the cast went through some of the biggie guests that made a cameo on Friends, Jennifer Aniston remembered Brad Pitt. Talking about her ex-spouse, the actress said, "And Mr Pitt was wonderful." She added, "He was fantastic." Aniston described Pitt as "wonderful" and fantastic". As the video was available on YouTube, reacting to it, one fan wrote, "OMG. Jennifer Aniston said Brad Pitt was one of her favourite guest stars on Friends." The fan added three heart emojis in the end.
Image source: Instagram/ ; SpotboyE Archives