Jennifer Lopez And Alex Rodriguez Term Break-Up Reports 'Inaccurate'; Couple Shares A Joint Statement: 'We Are Working Through Some Things'
Jennifer Lopez and Alex Rodriguez announce they are still together. The couple has released a joint statement, denying all rumours stating they have split. Alex and JLo have been in a relationship since 2017 and got engaged in 2019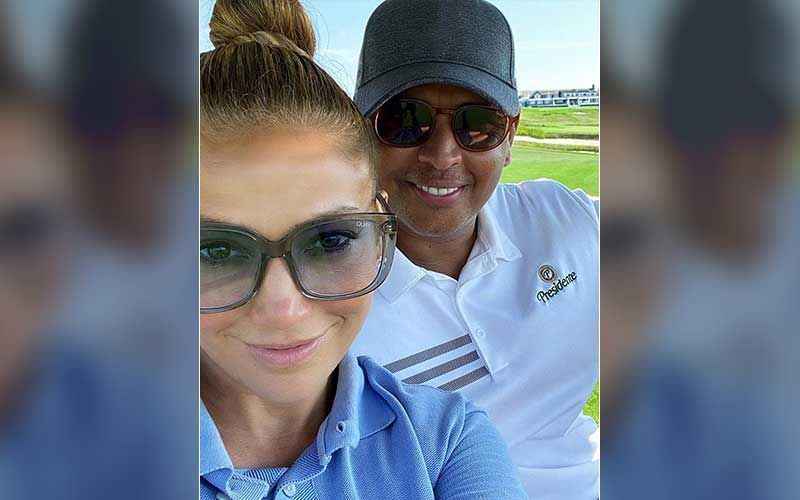 Hollywood actress-singer Jennifer Lopez and former New York Yankees baseman, Alex Rodriguez announce they are still together. The couple has released a joint statement, denying all rumours stating they have split. Alex and JLo, who have been in a four-year-long relationship and two-year engagement called the break-up rumours 'inaccurate'. The couple released the statement on Saturday a day after reports regarding their split made the headlines. A Page Six report stated that trouble in paradise apparently began after rumours of Rodriguez reportedly cheating on JLo sparked up.
According to a report in People.com, in a joint statement, Jennifer Lopez and Alex Rodriguez said, "All the reports are inaccurate. We are working through some things." A source in the report revealed that JLO and ARod had never officially broken up or talked about it. The source confirmed that the couple is still together but mentioned that they hit a rough patch. The insider said, "They never officially broke up and talked about it but are still together. They hit a rough patch. But were not broken up."
It was Alex's recent Miami post that fueled the fire, as per reports. The former Yankees baseman shared a selfie of him on his Instagram, enjoying a day on his yacht. He shared the picture, with the caption, "Don't mind me, just taking a sail-fie," he wrote. "What are your plans for the weekend?" While Rodriguez dropped the photo of him, JLo shared a post and wrote, "Find a good reason to laugh today."
Image source: Instagram/ Alex Rodriguez