Jerry Maguire Actress Kelly Preston Passes Away At 57; Husband John Travolta Shares The Heart-Breaking News In A Tribute Post
Actress Kelly Preston who featured in films like Jerry Maguire passed away at 57. It was husband-actor John Travolta who took to social media to share the heartbreaking news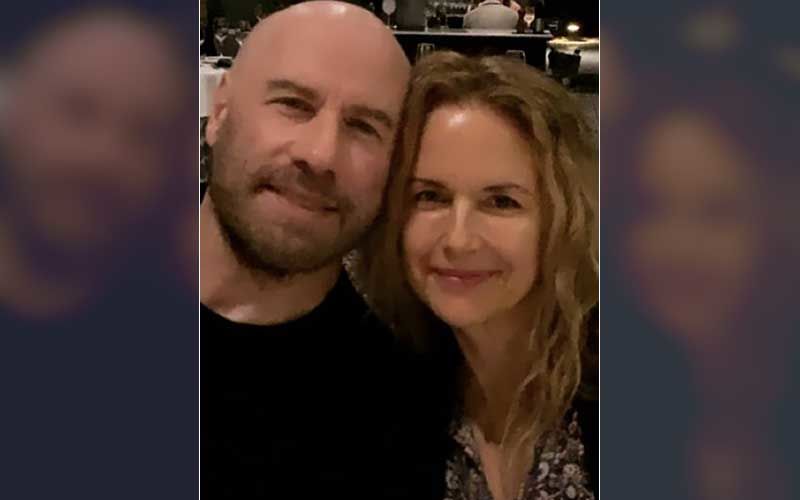 Actress Kelly Preston who featured in films like Jerry Maguire has died. The actress was 57 years old. The heart-breaking news was shared by husband-actor John Travolta, who took to social media inform fans about his wife in a tribute post. The actress who featured opposite Travolta in 2018's Gotti died after a valiant two-year-long battle with breast cancer. Preston was known for her films like SpaceCamp, Jack Frost, For Love of the Game, View From the Top and The Cat in the Hat.
On Instagram, John Travolta shared a picture of his late wife and penned down a long caption. He wrote, "It is with a very heavy heart that I inform you that my beautiful wife Kelly has lost her two-year battle with breast cancer." Travolta continued how wife Kelly Preston fought a valiant battle with a lot of love and support and wrote, "She fought a courageous fight with the love and support of so many." The Gotti actor then mentioned that his family will be forever grateful to the doctors and nurses who attended his wife, and also her friends and loved ones who were always by her side.
John Travolta wrote, "My family and I will forever be grateful to her doctors and nurses at MD Anderson Cancer Center, all the medical centers that have helped, as well as her many friends and loved ones who have been by her side." The actor added, "Kelly's love and life will always be remembered," and mentioned that he will be taking some time to be there for his children who have lost their mother and asked for the forgiveness from fans, that he cannot be active. Travolta concluded his tribute post and wrote, "But please know that I will feel your outpouring of love in the weeks and months ahead as we heal. All my love, JT."
Meanwhile, late actress Kelly Preston starred opposite John Travolta in several Hollywood films like The Experts, Battlefield Earth and Old Dogs, with her most recent one being 2018 film Gotti, in which she essayed the role of his on-screen wife. On the other hand, as per IMDB.com, Kelly Preston's last credit is the upcoming comedy film Off the Rails that also stars Judi Dench and Franco Nero. Also Read:
Elvis Presley's Grandson Benjamin Keough Dies At 27 Of Apparent Suicide
Actress Kelly Preston was born on October 13, 1962 in Honolulu, Hawaii, United States and is survived by husband John Travolta and children- Ella Bleu Travolta, Jett Travolta, and Benjamin Travolta.
Image source: Instagram/ Kelly Preston