John Legend And Chrissy Teigen Take The Lie Detector Test; REVEAL They Signed A Pre-Nuptial Agreement- VIDEO
People's Sexiest Man Alive 2019 John Legend and wife Chrissy Teigen underwent the lie detector test and reveal the hard, cold truth about their relationship. The couple discloses they signed a pre-nuptial agreement and also answer many deadly questions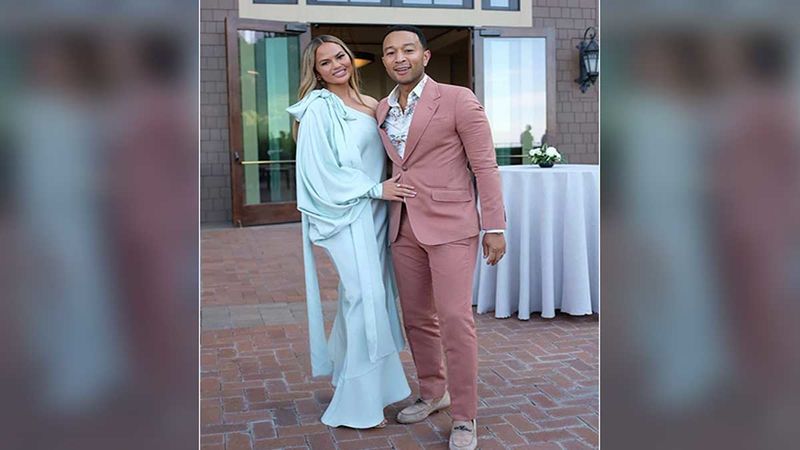 John Legend
was recently
coveted with the title People's Sexiest Man Alive 2019 by People magazine
. Meanwhile, on husband being awarded as the sexiest man alive, John Legend's wife Chrissy Teigen took to her twitter to update her status to 'Sleeping with the sexiest man alive," and left fans amused with her sense of humor. While John and Chrissy have been married for long now, and share a great relationship together, recently in an interview video, the couple underwent a lie detector test and revealed hard, cold truths regarding their relationship. The lovebirds also disclose they signed a pre-nuptial agreement and answer many deadly questions.
Chrissy Teigen and John Legend tied the knot in 2013 and the couple is blessed with two wonderful kids. Recently in an interview with Vanity Fair, John, and Chrissy underwent a lie detector test and reveal the hard, cold truth about their relationship. In a video shared by Vanity Fair on their Instagram, Chrissy undergoes the test first with John asking her some questions. As a first question, John asks Chrissy about the statement she made to Vogue a few years back, and Chrissy is caught answering about how they 'keep things sexy.' Answering some hard truths based on their relationship, the couple argues and has fun around their Instagram followers. Also Read:
Grammy Nominations 2020: Jonas Brothers, John Legend, Beyonce, Shawn Mendes- Camila Cabello And Others Eyeing The Big Win
Finally, after Chrissy Teigen reveals the truth, its John Legend's turn to reveal the truth and the answers of the singer are amusing. From sharing his days from Highschool to being a prom king, John Legend shared how marriage needs sacrifices and discloses that he has less sex with other women than he would when he was single. As the video comes to an end, John reveals Chrissy and he signed a pre-nuptial agreement before they married each other. The sarcastic video of the couple will leave you in splits as John and Chrissy share some intimate details.
Meanwhile, John Legend met model Chrissy Teigen in 2006 when she starred in the music video for his song 'Stereo.' The couple engaged in 2011 and married on September 14, 2013, in Como, Italy. The most famous song of the singer 'All Of Me' was dedicated to his wife Chrissy Teigen.
Image source: Instagram/ John Legend