Johnny Depp-Amber Heard Trial: Photos Of Actor 'Passed Out' With Drugs Piled On Glass-Top Table Go VIRAL
During the trail on April 21, pictures of actor Johnny Depp 'passed out' with drugs piled on glass-top table were shown. His wife's team portrayed him as an abusive partner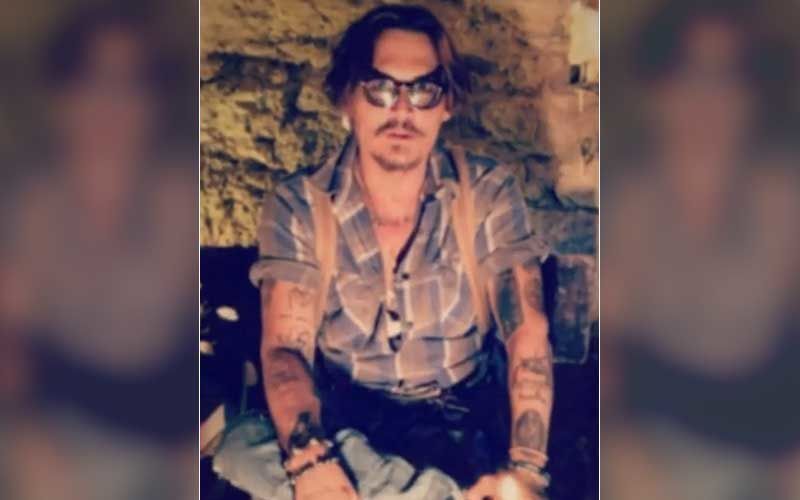 Johnny Depp testified in a $50 million defamation case against his ex-wife, Amber Heard. As part of his defence, the actor said he had to tell "the truth" for the sake of his family and children. Additionally, he noted that
Heard's
accusations had ruined his relationships in
Hollywood
. It is been said that it will take at least eight weeks to complete the trial.
Heard's team has portrayed Depp as an abusive partner who was continually intoxicated and engaged in drug use, even though jurors have heard several contradictory versions of the relationship between the former couple. Meanwhile, on the other side, Depp's agents have claimed that Heard's allegations of violence are a "hoax" and that their claim is part of an attempt to demean Depp's reputation.
The Virginia jury was shown new evidence in the trial where they showed several images on Thursday, April 21. In one of the pictures, Depp was seen "passed out" on a couch, ice cream was spilled on his lap. A video showing him going wild in a kitchen was also shown. Besides all this, a photo from 2013 displayed a whiskey glass, two lines of cocaine, other drug paraphernalia, and a Keith Richards CD on a glass-topped table.
A picture of four large bags of marijuana was also shown. Depp said the photo was taken when he was "falling off the wagon."
Heard and Depp began dating after meeting on "The Rum Diary" set in 2011. In February 2015, they tied the knot in Los Angeles. Depp was served with a restraining order by Heard in 2016, accusing him of physical abuse. Depp, however, denied her claims, calling them a "choreographed hoax." The couple settled out of court in 2019. At the time, Heard said she had donated the $7m settlement to charity. Depp, however, said that she lied about the donation.
Image Source: Instagram