Johnny Depp's Rep Breaks Silence On Actor's Return To Pirates Of The Caribbean Rumours After Disney Offers Him $301 Million Contract-READ BELOW!
Johnny Depp's representative has finally cleared the rumours around Disney's $301 million offer and his return to Pirates of the Caribbean franchise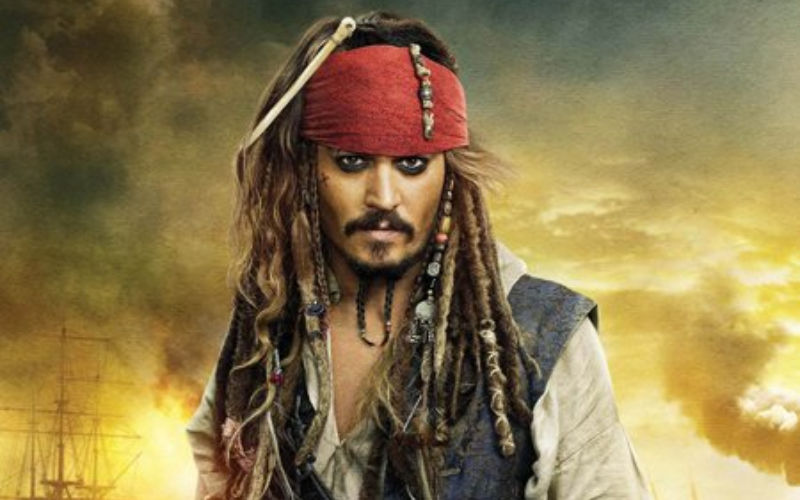 The nasty allegations against Johnny Depp by his ex-wife Amber Heard adversely impacted his career in the film industry. Depp starred in the first five Pirates films as the protagonist - Captain Jack Sparrow, however, he was opted out from the sixth instalment by Disney in the wake of sexual assault. Well, the 6-week defamation trial has finally concluded and the verdict was pronounced in Johnny's favour.

Interestingly, a PopTopic report cited a source who claimed that Disney was 'very interested in patching up their relationship with Johnny Depp.'
"I know corporate sent him a gift basket with a very heartfelt letter, but I'm unsure how it was received. But what I can tell you is that the studio has already penned up a draft for a film about Jack Sparrow – so they are very hopeful that Johnny will forgive them and return as his iconic character," said the source.
Well, the question remains whether Depp would accept the offer and return to Pirates of the Caribbean or just reject it.
Interestingly, a section of fans was eagerly waiting for Disney's apology and their contract for Johnny Depp. On the other hand, several opined that he shouldn't return to the franchise.
The reports on Monday may have led many fans to believe that there could be hope, however, it seems fans have to rely on watching Depp as the infamous captain as Depp's representative has reportedly rubbished the rumours around Disney's $301 million contract.
Depp even discussed his relationship with Disney in court and maintained that the company had 'cut ties' with him to 'be safe' as he faced accusations about being a 'wife beater'.
"Two years had gone by of constant worldwide talk about me being this wife beater... The #MeToo movement was in full swing at that point," he said.
The actor noted that Disney did not remove the character of Captain Jack altogether, but suggested it simply did not want to be involved with him in the future, as he said: "They didn't remove my character from the rides. They didn't stop selling dolls of Captain Jack Sparrow. They didn't stop selling anything. They just didn't want there to be something trailing behind me that they'd find," as reported by Unlaid.
Depp's final Pirates of the Caribbean film, Salazar's Revenge, was released in 2017.
Image Source: Instagram