Johnny Depp WINS Defamation Trial Against Amber Heard: Welcomes Jury's Verdict, Says 'They Gave Me My Life Back', Actor Awarded $15m In Compensation
The jury has unanimously ruled out in favour of Depp and total compensation of $15million ($10 million in compensatory damages and $5 million in punitive damages) has been awarded to him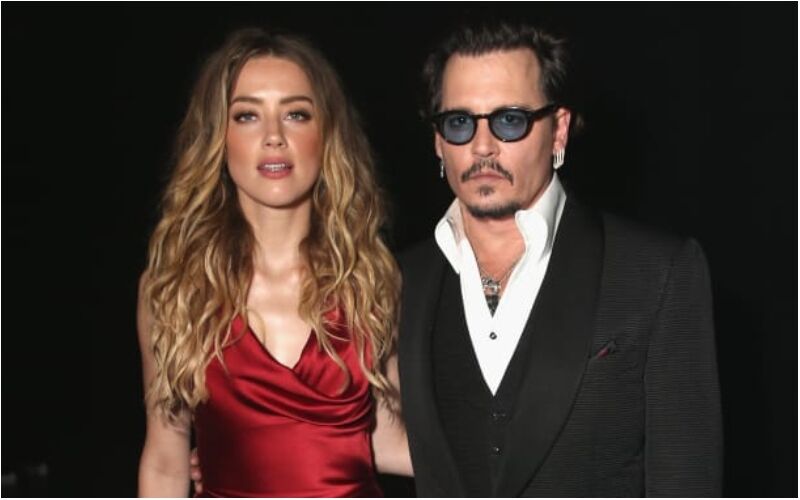 The $100 million defamation lawsuit between Johnny Depp and Amber Heard has finally come to a conclusion on Wednesday as a US jury sided more strongly with the 'Pirates of the Caribbean' star following the intense trial.

Notably, the verdict capped a bitterly-fought six-week trial riding on the claims and counter-claims between the two celebrities. The seven-member jury in Virginia awarded the 58-year-old actor $15 million in damages after finding that a 2018 article penned by Heard on her experience of "sexual violence" was defamatory to Depp.
The jury has unanimously ruled out in favour of Depp and total compensation of $15million ($10 million in compensatory damages and $5 million in punitive damages) has been awarded to Depp.
Furthermore, the jury also decreed that Amber should receive $2 million as she was also defamed when by Depp's lawyer called her abuse allegations a hoax.
Heard was awarded compensatory damages as the jury found that the 58-year-old had made defamatory claims against the 36-year-old.
The landmark of a verdict brings an end to the trial which was being broadcasted on television for several weeks.
Depp, who lost a libel case in London in 2020 against The Sun for calling him a "wife-beater," celebrated the verdict as a victory and said the jury "gave me my life back."
The five-man, two-woman jury, after deliberating over three days, found that Heard had defamed Depp in an op-ed piece, and awarded him $10 million in compensatory damages and $5 million in punitive damages.
Well, Heard had her eyes downcast as she listened to the verdict which was read out in Fairfax County Circuit Court near the US capital. She also pointed out that she is 'heartbroken' by the way this lawsuit has been concluded.
"The disappointment I feel today is beyond words," she said in a statement. "I'm heartbroken that the mountain of evidence still was not enough to stand up to the disproportionate power, influence, and sway of my ex-husband.
"I'm even more disappointed with what this verdict means for other women," she said. "It is a setback. It sets back the idea that violence against women is to be taken seriously."
Depp, who has been in England for the past few days, was absent for the high-profile trial. However, he has welcomed the verdict with open arms and issued a statement about the same.
"The jury gave me my life back," he said. "From the very beginning, the goal of bringing this case was to reveal the truth, regardless of the outcome. "The best is yet to come and a new chapter has finally begun."
Image Source: Instagram