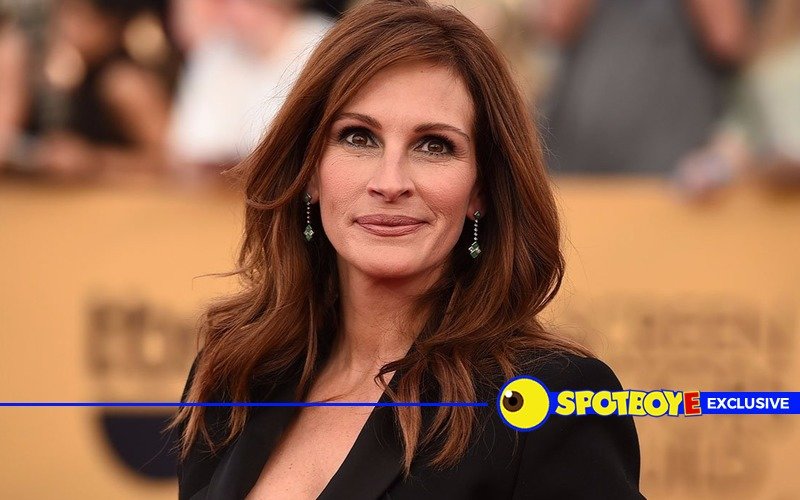 With 2 back-to-back releases --- Mother's Day and Money Monster -- Julia Roberts is on a high these days. SpotboyE caught up with the actress for a quick chat. Excerpts...

Your role in Money Monster is very contrary to the image you have. What made you take it up?
It's a story about all of us feeling in control or not in control of our own lives.People are brought to their tipping point and then what happens? I think that's great conversation after a movie. And then this whole backdrop of the real-life idea of market and stocks, and how it could all just be gone, I don't know. Where does it go? Where did millions and billions of dollars disappear to? All these intrigued me as an audience, which is why I decided to do it.
Image Source: Youtube/Movieclipstrailers
Tell us about your role (Patty). Was it a strenuous character to portray?
For Patty, every second is a second not to lose. Her character is all about problem-solving and being clever. Nobody saw this situation coming; it was just another day at work, so to suddenly be thrown into this perilous (hostage) situation was strenuous, and that had to be portrayed on screen as well. You do go into an overdrive to figure out how to save everybody. It's a crazy situation and I needed to portray that.
You are working with George Clooney for the fourth time. What is your equation with him in the film?
George's character Lee Gates never goes over the copy on time and Patty never really knows what he's going to do live on TV. There are aspects of their relationship when they are a good working team and the parts of it where she has just gotten fed up.
Image source: ladmedia
After your movie Mother's Day released a week back, there was a lot of talk on social media about your hairdo. Was that wig the same one you wore in Notting Hill (1999)?
(Laughs) Well, I've worn that wig other times as well. As people have been talking, I wasn't intending to pay any homage. It was my idea, though.
Image Source: ew
People have been talking about your close bonding with Jennifer Aniston...
She is an incredible person. Her career is just outstanding. She just knows what she's doing. Nobody is going to speak ill of her at a press junket (laughs).
Image Source:
Thumbnail Image Source: