Justin Bieber Captions A Monochrome Pic With Wife Hailey Baldwin As 'Mom And Dad' But Mrs Bieber Squashes Pregnancy Rumours
Hailey Baldwin quickly made a clarifying statement after Justin Bieber shared a monochrome picture of two, terming as 'mom and dad'. Here's what she had to say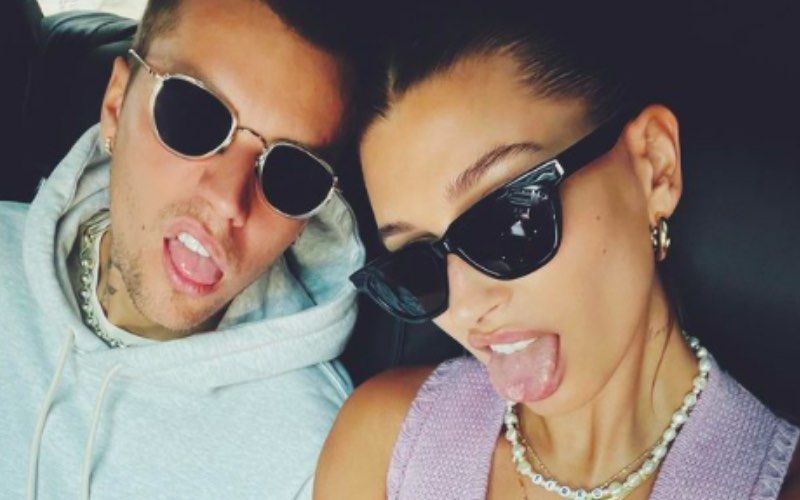 Whenever pop singer Justin Bieber shares a mushy photo with his wife Hailey Baldwin on his Instagram account, it makes the loudest noise. This time when Justin dropped a picture with Hailey, rumour mills started buzzing really hard. Why? Well, Justin termed the monochrome picture as 'mom and dad' and their fans started speculating if this is a pregnancy announcement. However, before it escalated any further, Baldwin quickly made a clarifying statement that squashed all pregnancy rumours.
"I think u should maybe change this caption to Dog Mom and Dad before anyone gets it twisted," Hailey dropped the comment along with a laughter emoji, knowing how fans would misinterpret Justin's message.
The picture shows Hailey and Justin sitting on a sofa and wearing beach clothes. The supermodel oozes oomph in white bikini sets along with a round hat and black sunnies. The Peaches singer is wearing a Hawaii shirt and shorts.
A few days ago, the much-in-love couple grabbed the headline after a TikTok video of Justin and Hailey from their Las Vegas trip went viral on social media. Netizens claimed that he was yelling at his wife. When different narratives were floating around, Mrs Baldwin Bieber shared a picture of them kissing passionately on her Instagram stories while also telling everyone not to pay so much heed to the 'negative bullshit'.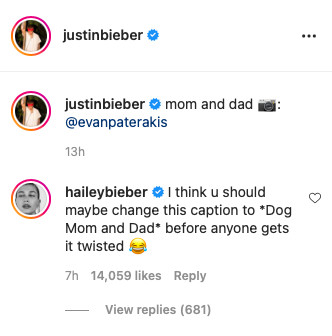 Image source: Instagram/ justinbieber