Kevin Hart Gets Sued For $60 Million By Sex Tape Partner; Model Has Accused The Actor Of Secretly Recording Their Lovemaking
Comedian-turned-actor Kevin Hart has been sued for a whopping $60 million over the 2017 sex tap controversy, as model Montia Sabagg has accused the actor of secretly recording their sexual encounter for his own benefit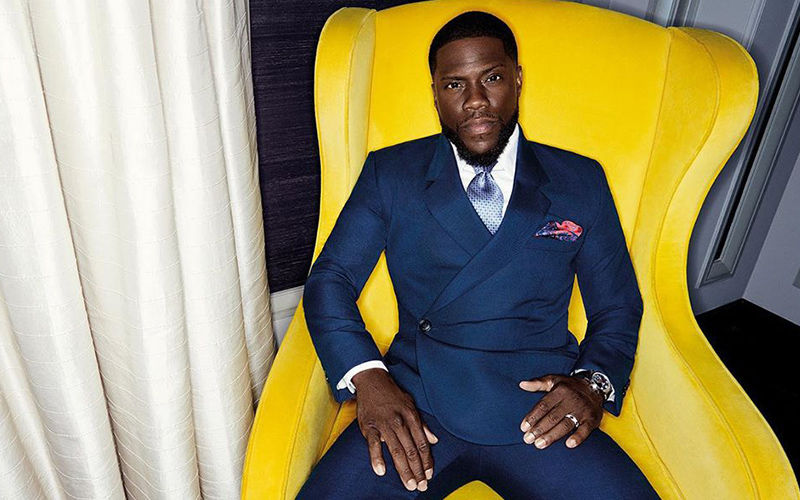 It was only recently that Hollywood star
Kevin Hart met with a tragic accident after his car crashed
, which had lead to a severe back injury. And after undergoing treatments and a couple of surgeries, the Jumanji actor is on his road to recovery. However, it doesn't look like Kevin Hart will be getting a sigh of relief anytime soon, as he is back in the news… though for all the wrong reasons. In the year 2017, a sex tape of Kevin Hart, along with model Montia Sabagg, had gone viral. Now, the model has come forward to sue Kevin Hart for $60 million, claiming that Hart had secretly recorded the entire act. She has accused Hart of "intentional inflection of emotional distress, violations of privacy and negligence".
As per a report in TMZ, Montia, in her lawsuit, claims that her 2017 encounter with the Jumanji actor in the Las Vegas' hotel room was planned by the actor and his friend JT Jackson, who later got arrested for extortion. The model further added that Hart wanted to gain publicity, especially ahead of his upcoming tour, and which is why and he and his friend allegedly hid a camera in the room and recorded their sexual encounter.
Montia's suit further stated that Hart got his friend Jackson inside the room so that he can set up cameras to capture the 'liaison'. Later, Jackson was charged with 2 counts of extortion, as he tried getting money from Hart to keep his sex tape under wraps. However, Jackson had denied all the accusations.