Kevin Hart Shares How His Show 'Cold As Balls' Might Get Cancelled Because Of Erin Andrews – Watch Video
Kevin Hart's show Cold As Balls has been going great and the actor is back with the third season of the show. As the actor recently had Erin Andrews as the guest on the show, Hart shares how she might get the show cancelled. Read to know the reason!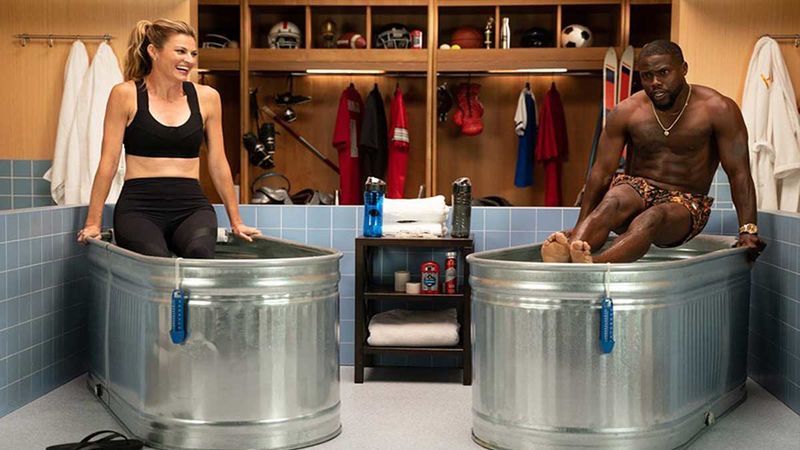 Kevin Hart
has been gearing up for his upcoming film Jumanji: The Next Level co-starring Dwayne Johnson and Nick Jonas and is currently busy promoting the film worldwide. The Laugh Out Loud network show Cold As Balls hosted by Jumanji: The Next Level actor Kevin Hart, has been amazing by far with many eminent Hollywood celebrities making a guest appearance. With Kevin Hart's Cold As Balls show coming up with Season 3, recently, the actor took to his social media to share how guest Erin Andrews has plans on getting the show cancelled for real.
Kevin Hart took to his Instagram to share a promo video of his episode from season 3 of Cold As Balls. As Hart has Erin Andrews as a guest on the show, Kevin shared the video where Andrews is trying to get his show cancelled. In conversation with Kevin Hart, Erin Andrews was having a comfortable conversation with the actor on the show. While Kevin and Erin were enjoying themselves in the cold ice bathtubs, Andrews continued to share an experience with Kevin on the show. As Erin went on explaining how her 'Butt Pocket' started vibrating, where Kevin Hart literally stopped her, and the host broke out in a laugh screaming 'No' and mentioned it won't happen on his show. Also Read:
Nick Jonas Caught Sleeping With Dwayne Johnson But The Rock Calls Kevin Hart An A***E
While Andrews went on to share her story, she completely went off track and the video is unmissable. Sharing the promo video of the upcoming episode, captioning the video, Kevin wrote, "@ErinAndrews trying to get me to cancel my own show, #ColdasBalls!!!! I mean we would be a great daytime talk show duo though. #PoweredbyOldSpice #CABSeason3 #FullEpisodeinBio."
Image source: Instagram/ Erin Andrews