Khloe Kardashian's Unedited Picture In A Skimpy Bikini LEAKED Online; Her Team Is Working Hard To Erase The Snap Posted 'Without Permission'
As Khloe Kardashian's unedited bikini picture surfaces on social media; her team is reportedly working hard to erase the private photo. Read on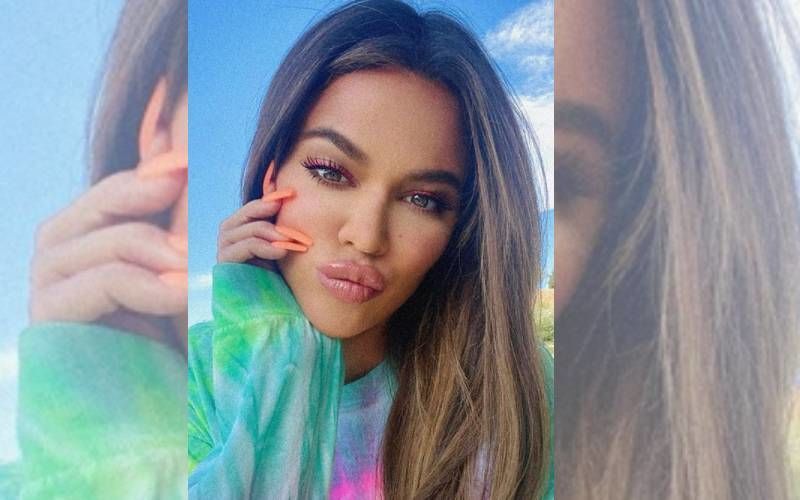 Social media has created unreal beauty standards, thanks to people, especially celebrities posting highly edited and filtered pictures on social media. Hardly any picture posted on social media is ever truly candid and unedited. The Kardashian sisters have often been called out for photoshopping and altering their pictures in the past. Now, an unedited bikini picture of Khloe Kardashian, which has been allegedly posted without her permission, has surfaced online, and as per a report in Page Six, her team is working hard to remove the snap.
Looks like Khloe Kardashian's team isn't very happy about the picture leaked online. The chief marketing officer for KKW Brands, Tracy Romulus told Page Six that the picture was taken during a private family gathering, and that it had been posted without permission by an assistant. "The color edited photo was taken of Khloé during a private family gathering and posted to social media without permission by mistake by an assistant," said Tracy Romulus in a statement to Page Six. She further added that while Khloe looks beautiful in the snap, it is within the right of the copyright owner to not want an image not intended to be published to be taken down.
The unedited snap that is being circulated online shows Khloe wearing a leopard print bikini. She can be seen standing in front of the pool.
Image Source: Instagram/Khloe Kardashian