Khloe Kardashian Says 'Therapy Time' As She Sweats It Out In The Gym To Vent Her Frustration Amid Unedited Bikini Photo Scandal - WATCH
Hollywood star Khloe Kardashian is one of the most-talked-about celebrities right now. She is back in the gym and sweating it out to vent her anger amid bikini photo scandal.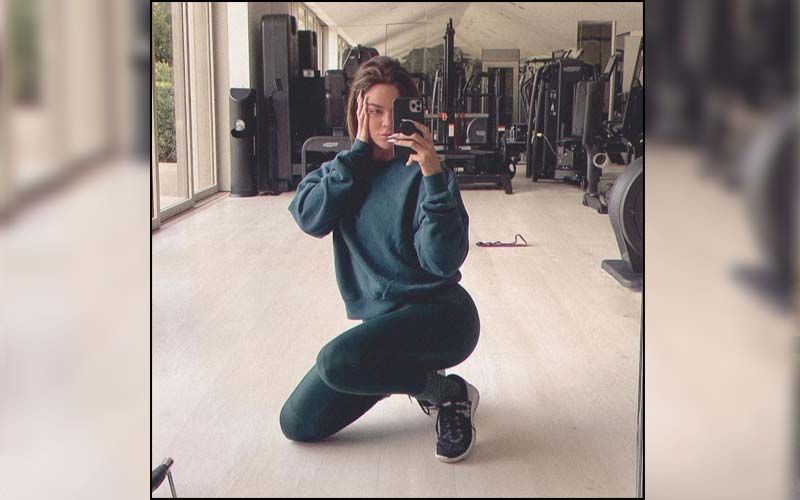 Hollywood star Khloe Kardashian is one of the most-talked-about celebrities right now. For the uninitiated, recently, a private photo of Khloe in a leopard print bikini was leaked online and it went viral on social media. As per reports, the photo was posted by an assistant without her permission. After the picture was out, a lot of attempts were made by Khloe's team to get deleted off the social media. Given the whole controversy, Khloe is still angry and frustrated and the reality star is taking it all out by hitting her home gym.
In a video shared by Khloe on her Instagram stories, the 'Keeping Up With The Kardashians' star can be seen in black sports bra top and leggings. She can be heard saying, "Therapy time! So this is my therapy. And I don't think anyone works out better and stronger than someone that's frustrated, angry, mad, determined. Let it all out in the gym and that's what I'm about to do."
Recently, Khloe also did a live and shared picture of hers and explained that she has every right to get her unflattering picture removed from online platforms. She also penned a powerful message that reads, "Hey guys, this is me and body unretouched and unfiltered. The photo that was posted this week is beautiful. But as someone who has struggled with body image her whole life, when someone takes a photo of you that isn't flattering or bad lightning or doesn't capture your body the way it is after working so hard to get it to this point - and then shares it to the world - you should have every right to ask for it to not be shared - regardless of who you are."
She added that she's not perfect but she works everyday to live her life as honestly as possible. She captioned her post as, "Yes I did a live show to show you all this isn't photoshopped."
Image Source:Instagram/KhloeKardashian