Kim Kardashian Chucks All Plastic Bottles After Netizens Bashes Sis Kourtney Kardashian For Using One In KUWTK
Keeping Up With The Kardashians star, Kim Kardashian threw away all the plastic bottles the moment her sister Kourtney Kardashian received flak from the netizens. The reality star has gone eco-friendly but not before Kourtney getting bashed made her do so.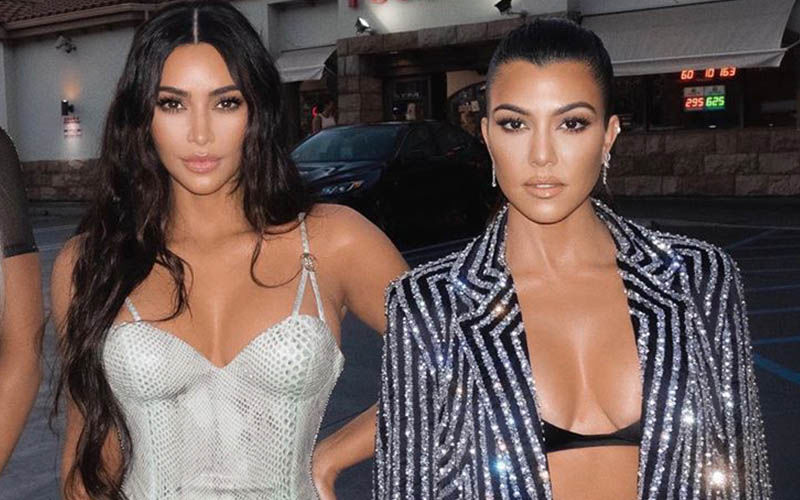 Keeping Up With The Kardashians gives us a sneak peek of the Kardashian life. From their sisterly bond to their dirty little habits, KUWTK misses nothing about them. However, due to this,
Kourtney Kardashian
got into trouble and dug her own grave. In the recent episodes of Keeping Up With The Kardashians, Kourtney was calling out on
Kim Kardashian
for drinking bottled water, however, in the same episode she was seen drinking water from the plastic and this obviously was noticed by a viewer who took to their social media handle and pointed out the mistake. This small incident became an issue on social media and people started bashing Kourtney for being a hypocrite.
The tweet read, "Love love love that @kourtneykardash gave @KimKardashian shit for drinking bottled water and in the VERY SAME episode, she is seen drinking bottled water." Seeing social media's reaction to this, Kim got rid of all the plastic bottles within 24 years after people criticized her for using one on the show. However, when the user pointed out this, Kourtney replied on the same and humbly said while accepting her fault, she said, "I was in Kim's office and that's all that was there and no, I'm not perfect. But I could have brought a reusable bottle for the day, this is true. #KUWTK."
Image source: Instagram/ kimkardashian