Kim Kardashian Drops The Ball On Kris Jenner That She's Breaking Up With Christmas Eve Party; Leaves Latter In Complete Shock
While we thought Kim Kardashian likes hosting people at home, this year, she won't be hosting the Christmas Eve Party. She recently dropped the ball on Kris Jenner leaving her in utter shock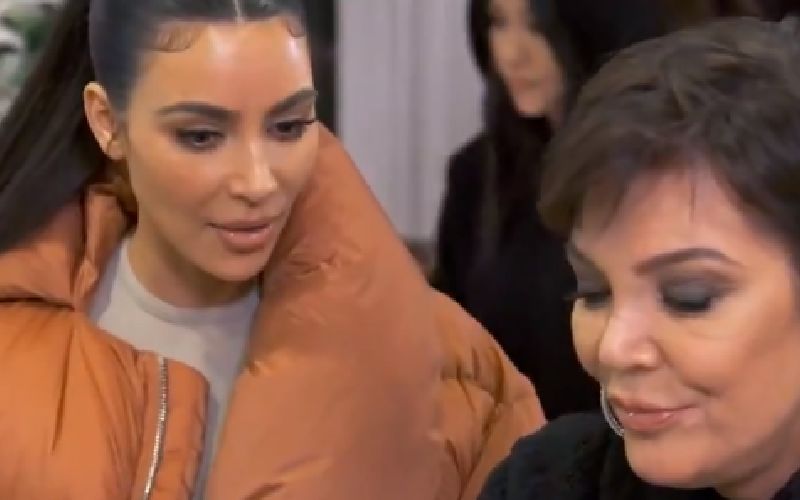 Christmas parties of Kardashians/Jenner always call for attention. They are extravagant, fancy and above everything entertaining. The videos and pictures from the party take the internet by storm. Last year, the party was hosted by Kourtney Kardashian and it was one of the best parties ever. This year, Kim Kardashian was to host the party, but! In the recent promo of Keeping Up With The Kardashians, Kim Kardashian informed Kris Jenner that she won't be hosting the Christmas Eve Party.

The video starts with Kim taking Kris Jenner to a public place. Kim says to her mom, "You know how people, when they are dating and they invite them to a public restaurant to break up with them". She further adds, "So I thought I would do it in a public setting and tell you so you can't really get mad at me." Surprised and amused, Kris says, "You're breaking up with me?" That's when Kim drops the ball.
The entrepreneur and reality star says, "I am breaking up with the Christmas Eve party. I can't do it this year." Kris is a little taken aback as she goes on to say, "What? What do you mean you can't? you were so excited to get it in the first place. It was an honor for me to pass that down to you. You know how emotional that was for me?"
So will the Christmas Eve Party of K-Clan will happen or not this year?
Image Source: Twitter/krisjenner