Kim Kardashian Hosts A Poop-Themed Birthday Party For Daughter North West; Trolls Literally Lose Their 'Sh*t'
Kim Kardashian hosting a poop-themed Birthday party for daughter North West, becomes troll-worthy content for netizens. Netizens lose their sh*t while trolling this hilarious birthday event.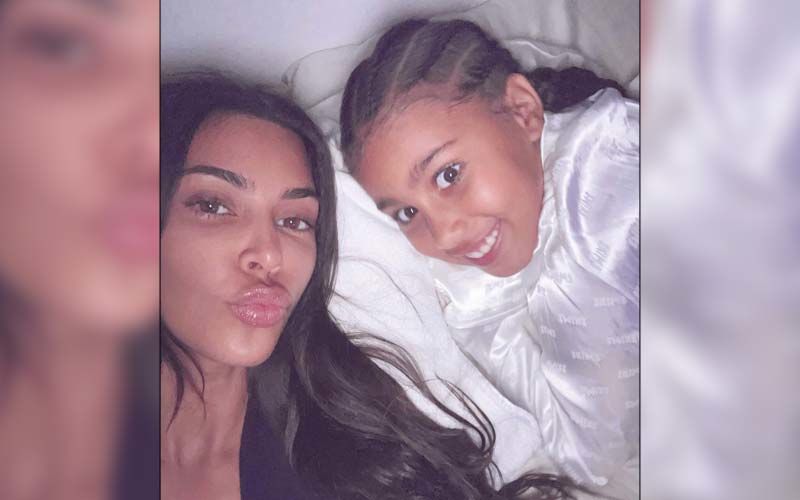 The Kardashians have always been on the buzz on the internet. Especially the kids of Kardashian-Jenner sisters have made various headlines on social media. From Kylie's mother buying her granddaughter Stormi, a replica of Kylie's house to many of such things, this family never went off the buzz.
Now, causing a major uproar on the internet, Kim Kardashian hosted a poop-themed birthday party for her daughter North West's 8th birthday. Getting her own wish completed, North wore a poop-themed costume and made her friends wear the same thing too. As strange as this birthday theme may sound to you, it has become a troll-worthy event for the netizens. While making it a trending event, people are losing their sh*t while trolling this strange-themed birthday party. Some of those trolling comments are as follows:
North West having a poop-themed birthday party and forcing all of her friends to dress up like like poop might be the thing that finally breaks my brain beyond repair. pic.twitter.com/n79SkRyIep

— Emilia Petrarca (@EmiliaPetrarca) June 16, 2021
North having a poop emoji themed birthday party is cringe. Normalize telling children hell no 🤣

— Dyme. (@dyme_dyme_dyme) June 15, 2021
North West is one of the richest 8 year olds in the world and she asked for a poop themed birthday party….. shit….

— sc000ter (@KilcullenMegan) June 15, 2021
To catch more of such trending information on social media, don't forget to stay tuned with the SpotboyE.
Image source: Instagram/kimkardashian