Kim Kardashian Is Struggling With Anxiety Issues Due To Marital Problems With Hubby Kanye West- Reports
Just recently, reports claimed that Kim Kardashian and Kanye West's marriage has hit a rough patch as the couple are arguing during the lockdown. According to a report now, amid marital problems with Kanye, the beauty mogul is struggling with anxiety issues as she is feeling neglected. Read On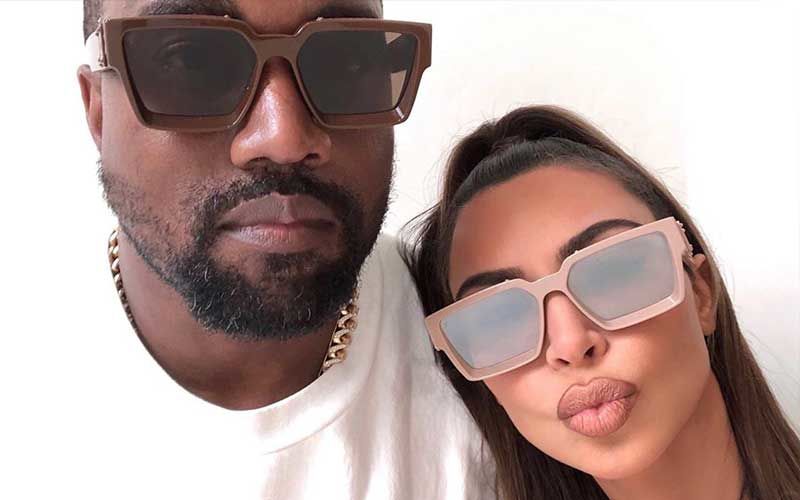 During the lockdown currently, just like all of us, celebrities are staying at home with their families and trying to maintain distancing to curb the spread of the Coronavirus. While at home, Kim Kardashian has been sharing pictures of her spending some quality time with her four children and husband Kanye West, but all's not well between the West's. Recently, it was reported that Kim Kardashian and Kanye West's marriage has hit a rough patch as the couple are arguing during the lockdown. Now, according to a report, amid marital problems with Kanye, the beauty mogul is struggling with anxiety issues.
According to reports in InTouch, Kim Kardashian is struggling with some serious anxiety issues and is feeling neglected by her husband. A source close to the couple revealed that Kim is having panic attacks and they are worsening as she tries to maintain the balance. The source said, "Her panic attacks are getting worse as she tries to balance looking after the kids with her insane schedule." The source added, "In the past, it was Kim who needed space from Kanye, but the tables have turned. … Things between them are turning uglier than ever."
On the other hand, the report also states that Kanye is escaping to his studio, leaving Kim to pick up the slack and manage the kids and the situation is only getting worse as the couple continues to clash about how they are spending their time, with the beauty mogul pushing her husband away. Meanwhile, as the report states that Kanye is struggling to adjust with Kim, it was not until recently when the couple hit headlines for their marriage undergoing a rough patch during the lockdown.
Image source: Instagram/ Kim Kardashian