Kim Kardashian Reaches Settlement In Lawsuit Against 'Vampire Facial' Doctor
Kim Kardashian had sued Dr. Charles Runels for using her name and photos to promote and boost his sales for Vampire Facial, and now, Kim has finally reached a settlement in the lawsuit accusing the doctor of profiting off her name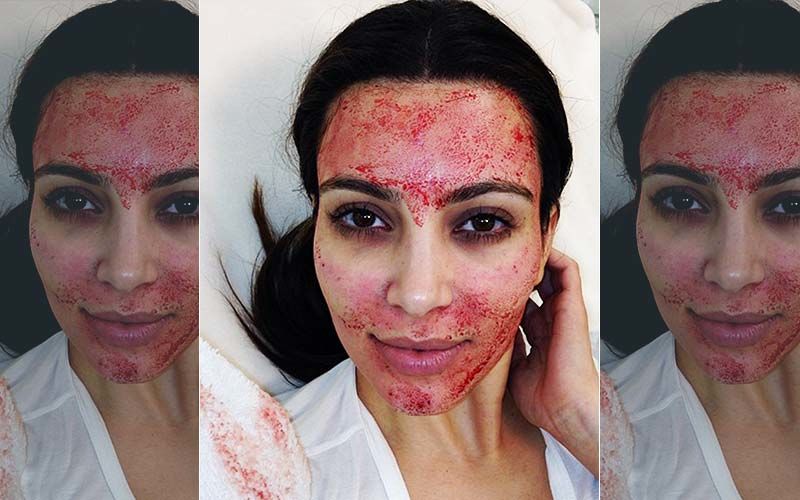 Kim Kardashian had slammed a legal lawsuit against Dr. Charles Runels and Cellular Medicine Association in December 2019 for using her name and photos without her permission to promote and boost his sales for their skincare procedure called the Vampire Facial. It was in 2013 that Kim had undergone the Vampire Facial in one of the episodes of the reality show Keeping Up With The Kardashians. She had also later said she regretted it and swore she would never get it done again because it was painful and harsh on her skin.
According to a report in Eonline.com, Kim had filed a complaint in California Federal court against Dr. Charles Runels for the usage of her name, and her face to promote his business. The lawsuit mentioned that while Kim and Kourtney had tried out the facial, they never gave permission to use their name to promote it. The reports in E!online had also stated that when Kim reached out to Runels and his attorney to stop using her name without consent, he not only refused to take down the pictures but demanded she pays him. Now, Kim has finally reached a settlement in the lawsuit accusing the doctor of profiting off her name.
ALSO READ: Kim Kardashian's 6-Yr-Old Daughter North West's 'Plant Based Diet' Busted; Little Diva Likes Vegan Sausages For Breakky
Now, according to the court documents obtained by The Blast, Dr. Charles Runels has agreed to an injunction preventing him from using Kim's name and likeness to sell his product and profit off it ever again. If the deal is breached, Kim has the right to file another lawsuit.
Image Source: Instagram/kimkardashian