Kim Kardashian's Hotel Room Robbery Turns Inspiration For A Film; The Real-Life Horrifying Incident To Be Documented On Celluloid
In 2016, a shocking piece of news regarding Kim Kardashian made it to the headlines. A robbery took place in her Hotel room leaving everyone shocked. Now, a film inspired by this episode is in the making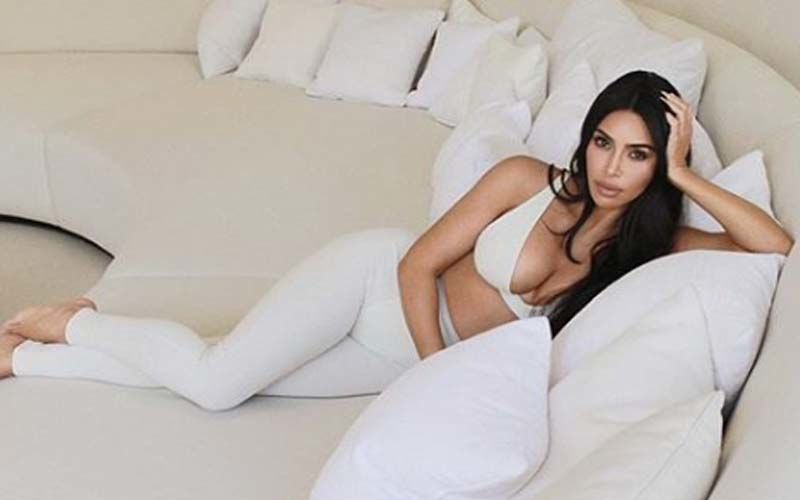 In 2016,
Kim Kardashian
faced the biggest horror of her life. Robbers barged into her hotel room, gagged her at the gunpoint and stole some expensive jewellery. Now, reports suggest that this incident has inspired a film. A French comic book artist and filmmaker is planning to portray this episode through a book as well as a film. It was one horrifying incident that Kim would never forget and all the memories will just come back haunting her.
A report in Variety states that Joann Sfar, a French comic graphic novel artist and filmmaker, is planning a film on this incident. The filmmaker was quoted saying, "Violence against women, the relationship between the very rich people and the less rich, the world of fashion and the encounter between figures of new and old worlds."
The incident that took place was during the Paris Fashion Week when Kim was with her sisters Kylie Jenner and Khloe Kardashian was in the city of love. Two armed masked men entered her room and tied her up and put her in the bathtub while they robbed her of her jewellery.
A source then informed E! News, "She begged for them to let her live and [said] she has babies at home. Then they wrapped her mouth in tape and put her in the bathtub." Her sisters were out for parties and her kids were not with her at that time. Kim reportedly then broke out of the cuffs and escaped. All of this will now be seen in a film.
Image Source: Instagram/kimkardashian